Nursing Programs in Indianapolis, IN
Those who seek to earn a comfortable living caring for others can do so as registered nurses in Indianapolis, IN. At the crossroads of America, Advanced Practice Registered Nurses (APRNs) such as Nurse Practitioners can earn $98,000 in Indiana's capital city while RNs earn $58,000. Nurses who hold advanced degrees are in big demand in Indiana as they currently make up only 8% of registered nurses. Indianapolis offers numerous accredited education programs so that working nurses can attain advanced degrees on their schedules.
To get started in nursing or to advance your nursing career, check out our accredited program listings sections below: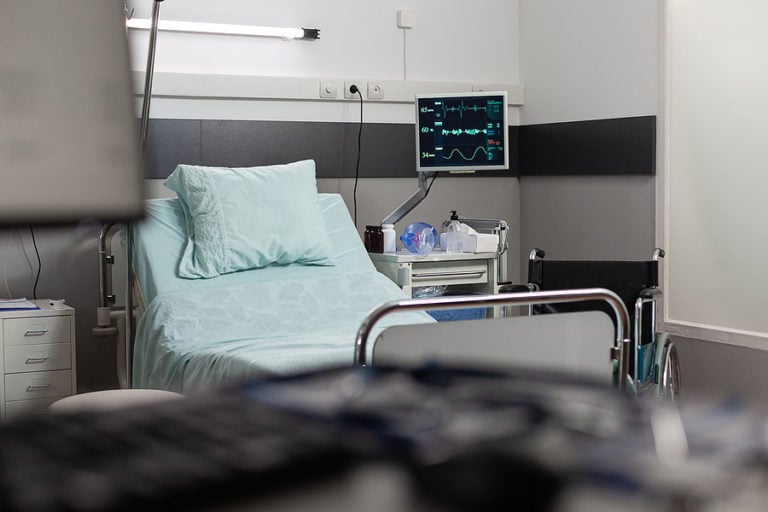 Entry-Level ADN & BSN Programs in Indianapolis, IN
A career helping patients heal is its own reward. Due to rising demand, there's never been a better time to enter the expanding field of nursing. Indianapolis, IN is home to several colleges that offer LPN to RN, Associate's Degree in Nursing (ADN) and Bachelor's of Science in Nursing (BSN) programs geared toward entry-level workers.
LPN to RN Programs
Take control over your career and attract more employers when you complete a Licensed Practical Nurse (LPN) to Registered Nurse (RN) program in Indianapolis, Indiana. RNs can take on more impactful roles while earning higher wages and becoming more sought after by employers. By crediting them for approved coursework, FORTIS offers LPNs clearly delineated roadmaps to becoming Registered Nurses in less time.
ADN Programs
For individuals looking to get their feet wet in the area of nursing, the Associate Degree in Nursing can be a smart place to begin. Introducing students to both real world and theoretical aspects of nursing, the ADN is typically completed in less than 2 years. With small class sizes and a focus on individual learning, Tech Ivy Community College in Indianapolis, IN offers a disciplined ASN program that prepares students to sit for the NCLEX-RN exam. It also offers direct educational pathways to BSN and even MSN options.
Direct-Entry BSN Programs
By beginning your nursing vocation with a Bachelor's of Science in Nursing (BSN), you can command a higher salary from the start and earn more over the duration of your career. Hospitals generally prefer to hire registered nurses with BSNs, so they have an advantage when applying for jobs. Marian University in Indianapolis, IN offers an intensive, 16-month BSN program where students complete general education courses online and labs and clinical rotations in hands-on settings. The program prepared graduates to sit for the National Council Licensure Exam and boasts an 89% pass rate.
Find out more about Indiana Accelerated BSN Programs
Indianapolis RN Program NCLEX-RN Pass Rates
Top Ranked Accredited Nursing Programs in Indianapolis
Listed below are the top nursing schools in Indianapolis based on our RegisteredNursing.org RN program rankings for Indiana out of 48 other accredited programs offered in the state:
Chamberlain College of Nursing - Indianapolis - #6
Western Governors University - Indiana - #12
RN to BSN/MSN Programs in Indianapolis, IN
Bridge or accelerated programs were designed to accommodate the busy schedules of working nurses. RN to BSN/MSN programs enable nurses to earn either a bachelor's or master's degree without having to take time away from work. This way, nurses can apply what they learn in the classroom right away and have an immediate impact at work.
RN to BSN Programs
An RN with an active license can add a proverbial feather to her nursing cap by completing her Bachelor of Science in Nursing. With a focus on expediency, many RN to BSN pathways allow nurses to apply approved coursework toward the completion of their bachelor's degree. Accredited Indiana Wesleyan University offers a blended online and hands-on program so working nurses can earn their degrees in a flexible format.
Find out more about Indiana RN to BSN Programs
RN to MSN Programs
Professional registered nurses can elevate their careers and take on greater patient duties by earning their Master of Science in Nursing (MSN). Chamberlain University in Indianapolis, IN offers a unique RN-BSN to MSN online option that allows qualified students to complete their BSN while earning their MSN. Students must choose one of five specialties early in the program. Upon completing the structured pathways, RNs can earn their MSN in a timely and cost-efficient manner.
Find out more about Indiana RN to MSN Programs
APRN & Nurse Practitioner Programs in Indianapolis, IN
Experienced nurses seeking to take their career to the next level as nurse practitioners, administrators, or educators must enroll in advanced practice nursing degree programs. From specialized post-master's certificate programs to master's and even doctorate programs, Indianapolis, Indiana has several attractive options for seasoned nurses.
MSN Programs
Registered nurses who wish to move into leadership or advanced practice nursing roles can do so by completing a Master of Science in Nursing (MSN) program in Indianapolis, IN. MSN programs can require students to select a specific career path though while others offer more traditional, supervisory-focused paths. The faith-based University of Indianapolis has five, career-focused areas including the state's only Neonatal Nurse Practitioner program. Students study in a blended, online and on-campus format so they benefit from flexible study options.
Find out more about Indiana Nurse Practitioner Programs
Post-Master's Certificate Programs
Designed for RNs who already hold a master's degree, certificate programs allow nurses to specialize or advance their career in less time. These advanced practice nursing certificates are generally offered via a mix of online learning with hands-on clinical practice. Ball State University in Indiana offers the Family Nurse Practitioner Certificate in a blended format so working nurses can move ahead more quickly in their nurse practitioner role.
Find out more about Indiana Post-Master's Certificate Programs
DNP & Ph.D. Programs
Upon entering doctoral programs, nurses in Indianapolis, IN are opting to take their careers to the highest possible levels. Nurses with a Doctor of Philosophy in Nursing Science (Ph.D.) or Doctor of Nursing Practice (DNP) can have an impact on patient care in the broadest terms. IUPUI offers a distance learning format for its Ph.D. program where graduates can become leaders, educators or researchers in their field.
Find out more about Indiana DNP Programs