Nursing Programs in Mesa, AZ
With its dry sunny climate and cactus-dotted landscape, the valley of the sun attracts retirees and East Coast transplants looking for a more carefree lifestyle. Phoenix and its eastern suburb of Mesa, Arizona have a burgeoning population with positive economic growth. Despite paying competitive average salaries of over $37 an hour for RNs in the state, nursing is experiencing a significant shortage called the "Silver Tsunami" by the Arizona Nurses Association. To tackle it, community and career colleges in Mesa, Arizona are offering accelerated nursing programs that offer year-round enrollments, distance education options, and flexible schedules.
To get started in nursing or to advance your nursing career, check out our accredited program listings sections below: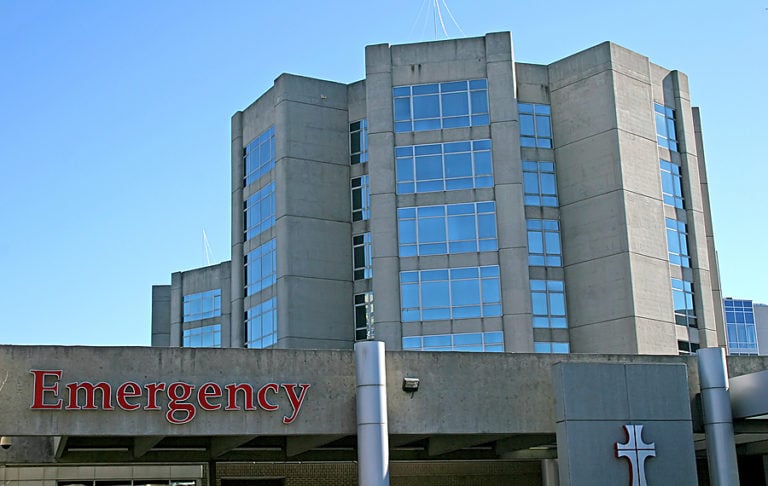 Entry-Level ADN & BSN Programs in Mesa, AZ
Transitioning to a new career can feel nerve-racking especially if it has been years since you've stepped foot in a classroom. However, if you've ever rolled around the idea in your mind of becoming a nurse, there's never been a better time to give it a try. With a big demand for nursing, colleges in Mesa, Arizona outside of Phoenix are making it easy to apply and enroll in your first ADN or BSN class.
ADN Programs
Hospitals, medical centers, and senior care facilities routinely employ Registered Nurses with an Associate's Degree in Nursing. The ADN, a two-year program that readies graduates for the NCLEX-RN, serves as a gateway and exposes students to a range of fields within the larger nursing profession. Carrington College in Mesa, Arizona offers an academic and clinical-focused curriculum that covers physiology, microbiology, pediatric nursing, surgical nursing, and pharmacology.
Direct-Entry BSN Programs
More than before, nurses are entering the workforce with a Bachelor's of Science in Nursing and many experts see this pattern as only likely to persist. Recognizing this trend, Arizona College in Mesa recently launched a fast-paced three year BSN program for applicants. Built exclusively to address the region's acute nursing shortage, the no waiting, no prerequisite-required program was designed for modern and technologically enhanced healthcare workplaces. Graduates can test for the NCLEX-RN.
Find out more about Arizona Accelerated BSN Programs.
Mesa RN Program NCLEX-RN Pass Rates
Top Ranked Accredited Nursing Programs in Mesa
Listed below are the top nursing schools in Mesa based on our RegisteredNursing.org RN program rankings for Arizona out of 33 other accredited programs offered in the state:
Arizona College of Nursing - Tempe - #3
Estrella Mountain Community College - #3
Grand Canyon University - #2
Mesa Community College - #5
Paradise Valley Community College - #8
Scottsdale Community College - #4
RN to BSN/MSN Programs in Mesa, AZ
Bridge RN to BSN and RN to MSN programs allow fast degree completion and subsequent career progression. Most Mesa, Arizona bridge programs are offered at least partially online and can be completed in less than two years. Financial aid and even employer reimbursement may be available for these career-minded programs.
RN to BSN Programs
Employed Registered Nurses can move into supervisory positions more quickly by earning a Bachelor's of Science in Nursing. Such bridge programs make the most of work experience and previously earned credits so students can earn their degree in a cost-efficient manner. University of Phoenix, which has a campus outside of Mesa, offers a speed-intensive program, which aims to accept as many credits as possible. It has year-round points of entry and five-week courses so some students can complete the BSN in less than 16 months.
Find out more about Arizona RN to BSN Programs.
RN to MSN Programs
Those who know they want to enter high-level nursing careers may wish to opt for an RN to MSN program, which culminates in a master's degree in nursing. This is ideal for those looking to become Nurse Practitioners or hold other leadership roles. Grand Canyon University offers an RN to MSN program with an emphasis in nursing leadership for RNs who hold a bachelor's degree in a non-nursing subject.
Find out more about Arizona RN to MSN Programs.
APRN & Nurse Practitioner Programs in Mesa, AZ
It is very common for patients to see Advanced Practice Nurses instead of physicians for medical appointments and routine wellness checks. Nurse Practitioners and Specialists provide high-level patient care often within a specific population group (such as pediatric or geriatric). APRNs in Mesa, AZ, who can earn a six-figure salary, are in demand at major hospitals as well as small medical clinics.
MSN Programs
Due to the growing demand for Nurse Administrators and Nurse Practitioners, more universities are offering advanced degree programs to prepare RNs for leadership positions. Online and classroom-based MSN degrees allow nurses to get ahead on their schedule and along their timeframes. Brookline College in nearby Phoenix offers an MSN in Nursing Health Systems Administration that is delivered fully online.
Find out more about Arizona Nurse Practitioner Programs.
Post-Master's Certificate Programs
Nurses who already hold a Master of Science in Nursing can further their career in a short period of time with a post-graduate certificate. Arizona State University, located west of the Mesa suburb, offers a range of certificates including Nurse Practitioner (Pediatric and Gerontology) and Family Nurse Practitioner. Each cert curriculum readies graduates to sit for required exams. The highly regarded cert programs use state of the art equipment, instructional simulations, and modern facilities.
Find out more about Arizona Post-Master's Certificate Programs.
DNP Programs
As nurses take on more advanced roles in healthcare, more are pursuing a terminal degree in the field to enter either academic positions as a Ph.D. or a Doctor of Nursing Practice (DNP). Arizona State University, located about 20 minutes away from Mesa, offers several doctorate programs including Advanced Practice Nursing and Nurse Practitioner options. DNPs can earn a competitive wage and serve as primary care providers in clinics for historically underserved populations.
Find out more about Arizona DNP Programs.