Best Nursing Schools in Alabama
Selecting the best nursing school in Alabama can be difficult. To make the process easier first look for a school that supports students towards licensure and beyond. A great way to measure this is through NCLEX-RN "pass rates." We have ranked the top 10 nursing schools in Alabama by analyzing current and historical NCLEX-RN "pass rates", meaning the percentage of graduates who pass the exam, out of the 38 RN programs in the state. Programs reviewed include schools that offer an Associate in Nursing (ADN/ASN), BSN, or Direct-Entry MSN Degree.
For more information on our top nursing school rankings, see our Methodology Page (https://www.registerednursing.org/rn-ranking-methodology/).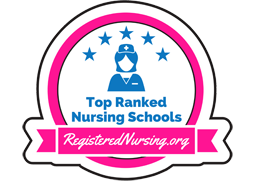 38

10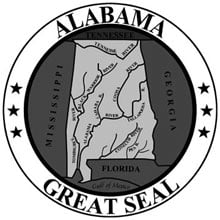 Striving to promote quality nursing care by providing degree programs and professional development, the state of Alabama ensures the skill set of nurses and future nurses and through this, quality care for patients. RN jobs are trending upward with forecasts predicting a 7% increase in positions through 2029. Approximately 45% of nurses possess a bachelor's degree in nursing, which shows that those candidates looking for a competitive professional advantage should look at an equivalent or greater degree programs in order to maximize job opportunities in their desired areas of interest and specialty.
For RN bridge programs visit:
ADN Programs in Alabama
RNs with an Associate's Degree in nursing have taken the first steps toward lifelong professional development and a satisfying career serving others. With looming health care shortages throughout the nation, stepping forward into a rewarding nursing career means facing the shortages that plague many states, including Alabama. To combat this, Alabama has more than 20 community colleges and private institutions that offer programs that prepare nursing students for NCLEX licensure.
What to Look For in an ADN Program in Alabama
There are a number of criteria that future nurses should consider as they research ADN programs throughout Alabama and a great first step is ensuring that your school of choice is is approved by the Alabama Board of Nursing is a great first step. Some other considerations are:
Accreditation
In recent years, there have been steps to legitimize nursing programs through the nationwide evaluation system of ADN programs, called the Accreditation Commission for Education in Nursing (ACEN). As part of their best practices and continual improvement plan, Alabama has a state regulatory agency for educational institutions known as the Alabama Commission on Higher Education that helps students ascertain which schools and institutions are accredited and which may require further investigation.
Licensing
Since this license is what allows nurses to use the title 'Registered Nurse' it is very important to ensure that the Alabama Board of Nursing supports your school of choice for ADN programming.
Program Outcomes
Data regarding your community college ADN program are obtainable from a variety of objective sources. Ensure that you are satisfied with these outcomes from your chosen school:
How many nursing students graduate successfully
NCLEX pass rates
Graduate job market statistics
Student and graduate satisfaction metrics
Calhoun Community College is home to an accredited ADN program. CCC is located in Tanner, Alabama - part of state and federal initiatives to make ADN training accessible to all students in the face of looming healthcare shortages.
ADN Program Admission Requirements in Alabama
Individual community colleges and private institutions have a variety of criteria by which they measure and accept applicants, and sometimes these changes on an annual basis! However, while institutions do vary, most ADN programs have the following requirements of their applicants.
Each applicant must meet the general admission requirements of the school
Each applicant must meet the minimum overall GPA requirements
Each applicant must submit appropriate ACT, SAT or COMPASS scores
Each successful graduate must take a drug and background screening to prepare for employment
Applicants must have an Alabama High School Diploma or its equivalent
Applicants have a minimum ACT composite of 16 or a total of 790 or greater on the SAT
Applicants must pass a health screening test
Tuition and Costs of ADN Programs in Alabama
Due to program size, location, and a variety of other factors, tuition can vary from college to college. As a sample school, Shelton State Community College's 2-year ADN program has complete costs of around $13,000 for a two-year ADN program. Program costs include mandatory program items such as NCLEX review materials, nursing instruments, and appropriate footwear for clinical placement.
Advantages of ADN Programs
With a shortage of licensed RNs throughout the state of Alabama, government and postsecondary initiatives ensure that those who want to start their career in nursing can do so in a relatively short span of time. With the potential for course flexibility and clinical placement in area hospitals and doctor's offices, successful graduates are already well accustomed to the types of working environment and patients they may encounter on the job.
LPN to RN Programs in Alabama
Many registered nurses start out as Licensed Practical Nurses (LPNs). For an LPN to transition into a registered nursing role, they must attend a specialized LPN to RN program. These programs apply previous nursing coursework, making them much shorter in duration than traditional RN programs.
LPN to ADN/BSN Programs
The shortest pathway for practical nurses is the LPN to ADN program pathway. This program culminates in an associate's degree in nursing in just a few consecutive semesters. Herzing University in Birmingham, for example, offers an LPN to ADN pathway which requires roughly 48 credits to complete. With a little more time, students can earn a bachelor's degree in nursing via an LPN to BSN program. While there are currently no on-campus LPN to BSN programs in Alabama, some national online programs do exist.
LPN to RN program admissions requirements commonly include:
Current, active Alabama LPN license
Graduate of an approved LPN program with copies of transcripts
Completion of all prerequisite courses with a passing grade
Background check and immunization records
BSN Programs in Alabama
Throughout the state, more than 15 universities have the Alabama State Board of Nursing's seal of approval to offer a Bachelor of Science in Nursing program. With a timeline that is approximately 4 years in length, there is additional opportunity to specialize in a particular aspect of nursing, and additional time for clinical placement and gathering relevant nursing experience.
What To Look For in a BSN Program in Alabama
There is often information specifically created for freshmen students who have recently graduated from high school which will be significantly different from those students who are entering the RN to BSN accelerated track.
Located in Birmingham, Alabama, Samford University's BSN program is accredited by both the Commission on Collegiate Nursing Education (CCNE), which ensures the quality of BSN, MSN, and nurse-resident programs throughout the country, and the Council on Accreditation (COA) which underwrites the quality of Nurse Anesthesia programs throughout the U.S.
BSN Program Length in Alabama
BSN programs throughout Alabama are a standard 4 years in length. With online classes, distance education, and summer sessions, BSN undergraduates can complete a full BSN degree in a little over 2 years. RNs who are upgrading from ADN qualifications will have a 2-year stint of schooling to earn their BSN; accelerated options may be available.
BSN Program Admission Requirements in Alabama
No two schools have admission requirements that are identical, however, BSN programs in universities across Alabama will have these types of requirements:
Students meet admission criteria to the university
Students have a minimum GPA of 3.0 - often there are language, math and science credit requirements
Students have a minimum composite ACT of 21 or composite SAT of 1000
Tuition and Costs of BSN Programs in Alabama
Depending on the schooling environment, length of time you are at school and whether or not you choose to accelerate, BSN tuition costs may vary considerably. For example, the BSN program at the University of Southern Alabama costs around $378 per credit hour for in-state students (out-of-state students can expect to pay $756 per credit hour). Expenses for nursing students including scrubs, shoes, nursing equipment, and NCLEX materials are extra costs that students should research carefully.
Advantages of BSN Programs
Compared to shorter programs, BSN programs throughout Alabama show a clear advantage over lifetime professional earnings compared between ADN and BSN graduates. With a BSN degree, there tend to be additional career advancement opportunities for the nurse in question, as part of the role description involves knowing more information regarding the patient condition, as well as have leadership and advocacy abilities that work well with medical teams, patient-family interactions, and community health advocacy.
MSN Programs in Alabama
Those RNs who wish to become advanced practice registered nurses are encouraged to pursue their Master of Science in Nursing (MSN) degree. Earning a Master of Science in Nursing consists of graduate-level coursework and clinical practice for those nurses who wish to pursue teaching or leadership roles, or become involved in policy, state-wide health initiatives, or community engagement. There are also several clinical avenues that an RN with MSN can pursue such as nursing specialists and nurse practitioners. At this time, there are only a couple of in-state universities that offer a CCNE-accredited MSN nursing program.
MSN Program Length in Alabama
After completion of a baccalaureate in nursing (undergraduate degree), the graduate portion of study can take an additional three to five years, depending on the level of experience the candidate has as well as the career path they wish to pursue like like a Pediatric Primary Care Nurse Practitioner, a Nurse Anesthetist, or a Women's Health Nurse Practitioner.
MSN Admission Requirements in Alabama
There is some variation between the in-state programs' admission standards, but overall, applicants can expect to be evaluated and possibly admitted based on the following criteria:
BSN degree from an institution on academic par with where you'd like to take your graduate studies
Nursing license to practice in the state where you'd like to practice your clinical rotations
GPA minimum of 3.0
Letters of professional reference that specifically discuss the candidate's readiness for graduate studies
Official transcripts from all previous educational programs
Applicant test scores from the GRE, GMAT, and MAT graduate testing that falls in line with the school's criteria (some variance between schools in this regard)
Tuition and Costs of MSN Programs in Alabama
Tuition costs for MSN programs vary between Alabama's few universities that offer an advanced degree. For example, at the University of Alabama at Birmingham, tuition costs are approximately $656 per credit hour plus fees. Depending on the number of courses in the program and the career pathway, there may be 10 - 15 courses that candidates wish to take, leading to program costs upward of $20,000.
For NP programs visit:
Getting an Alabama Nursing License
Alabama has clear regulatory requirements for becoming an RN - most importantly the successful completion of a State Board-approved nursing program and passing the NCLEX-RN exam.
Along with a completed application, the applicant must have ready:
An official transcript from an approved nursing program that 'substantially meets' state requirements
A high school diploma
Proof of US citizenship or equivalent and the ability to work in the U.S.
Be of good moral character
Nurses from other states may apply for endorsement to practice. They should be prepared to submit:
Eligibility for licensure in your former state
The exam application with addendum for Out of State Repeat Examination Application
Provide proof of registration for NCLEX-RN
An official transcript to be mailed to the Alabama Board of Nursing for review
Learn more about AL RN license requirements at the Alabama Board of Nursing.
Accelerated Nursing Programs in Alabama
Many nurses see the value in accelerating their education after they take their first few steps into the nursing profession. With this in mind, and given how demand for nurses is increasing, the state of Alabama offers a few accelerated programs to help nurses transition from RN to BSN, and from BSN to MSN. Eligibility and cost depend on whether the program bridges to BSN degree or is in fact a graduate-level program where costs are higher. The average program time frame to attain a BSN is 12 months at the accelerated rate, or as much as 3 years' part-time at the MSN level.
Are we missing your school's program or need to update information listed? Please contact us so we can make the necessary changes.
Recent Articles
Cities in Alabama