Nursing Programs in Phoenix, AZ
Nursing is a growing career field, and demand for skilled nurses is expected to rise over the next several years. If you are thinking of joining this exciting field, the Phoenix area is home to many accredited nurse training programs, including some of the best programs in the state as ranked by RegisteredNursing.org. For experienced nurses, there are also a number of advanced degree and certificate programs that help nurses further their careers and earn higher salaries.
To get started in nursing or to advance your nursing career, check out our accredited program listings sections below: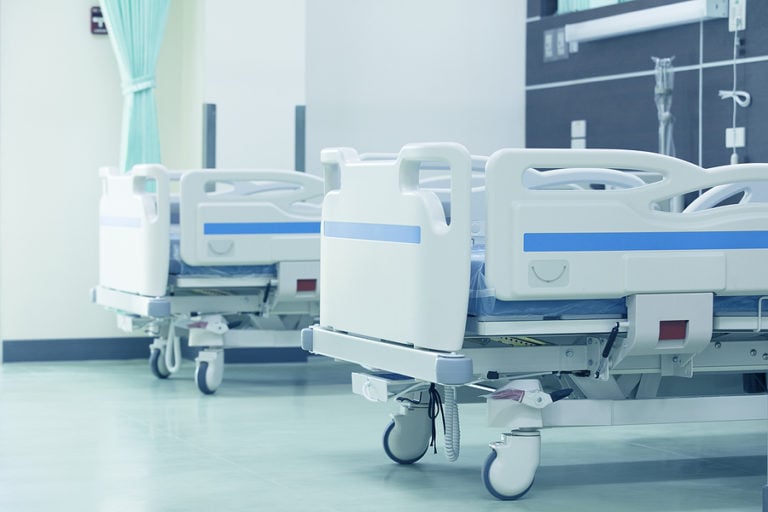 Entry-Level ADN & BSN Programs in Phoenix, AZ
For those interested in becoming a registered nurse, the place to begin is an entry-level training program. These programs include LPN to RN programs, which hep licensed practical nurses earn their RN license, two-year Associate's Degree in Nursing (ADN) programs, and four-year Bachelor of Science in Nursing (BSN) programs. All of these programs provide students with fundamental nursing skills and prepare them to take the NCLEX-RN licensing exam.
LPN to RN Programs
For many practical nurses who want to advance their careers, becoming an RN is a logical next step. RNs have more patient care responsibilities and earn higher wages than their LPN counterparts. In order to streamline the process of moving from LPN to RN, some schools offer special LPN to RN degree programs in which students earn their BSN or ADN and are prepared for their first jobs as RNs. Pima Community College offers an LPN transition to the ADN program in which students join in the second year of the traditional ADN program.
ADN Programs
Two-year ADN programs provide a foundation of nursing principles and practices along with hospital-based clinical hours that prepare students to take and pass the NCLEX exam. Gateway Community College offers an ADN program that is one of the top ranked nursing programs in the state of Arizona.
Direct-Entry BSN Programs
Providing a more in-depth nursing curriculum than the ADN program, BSN programs are usually four-year degree programs that also feature liberal arts general education courses. Having a bachelor's degree can open the door to more job opportunities for nurses starting their careers, and as such, BSN programs are becoming increasingly popular entry points to nursing. Arizona State University offers a traditional BSN program as well as an accelerated BSN program for students who have completed a bachelor's degree in a non-nursing field and would like to enter the nursing profession.
Find out more about Arizona Accelerated BSN Programs
Phoenix RN Program NCLEX-RN Pass Rates
Top Ranked Accredited Nursing Programs in Phoenix
Listed below are the top nursing schools in Phoenix based on our RegisteredNursing.org RN program rankings for Arizona out of 33 other accredited programs offered in the state:
Arizona College of Nursing - Tempe - #3
Arizona State University - #7
Estrella Mountain Community College - #2
Grand Canyon University - #6
Mesa Community College - #5
Paradise Valley Community College - #9
Scottsdale Community College - #4
RN to BSN/MSN Programs in Phoenix, AZ
Nurses with a bachelor's degree or master's degree earn higher salaries and have more growth opportunities than nurses with an associate's degree or diploma. Specially-designed RN to BSN/MSN programs for experienced nurses are designed to offer a bridge between the ADN and a higher degree. These programs provide credit for previous nursing courses and experience, allowing for a faster completion time than a traditional BSN or MSN program.
RN to BSN Programs
Grand Canyon University offers an online RN to BSN program that allows up to 90 credits to be transferred from previous coursework and can be completed in as little as one year. Coursework includes Applied Statistics, Introduction to Nursing Research, Nursing Leadership, Family-Centered Health Promotion, Concepts in Community & Public Health, Pathophysiology and Nursing Management of Clients' Health.
Learn more about Arizona RN to BSN Programs
RN to MSN Programs
Grand Canyon University also offers an RN to MSN program, which is designed for experienced nurses with an RN license who hold a bachelor's degree outside of nursing. The program has an emphasis in nursing leadership and helps students develop skills in critical thinking, effective communication, and nursing leadership and administration.
Learn more about Arizona RN to MSN Programs
APRN & Nurse Practitioner Programs in Phoenix, AZ
For many experienced nurses, career advancement means moving into a leadership or administration role. For these nurses and those who want to become nurse practitioners, an advanced practice nursing degree is a good choice. In Phoenix, options for advanced practice degrees include traditional MSN programs, post-graduate certificate programs and doctoral study (Ph.D. or DNP programs).
MSN Programs
Master's–level study of nursing prepares RNs for a variety of advanced practice careers, including nurse educator, nurse administrator, clinical nurse leader, nurse practitioner, and others. Many MSN programs allow students to concentrate their studies along a particular career track, and many are offered in an online format for the convenience of working students. Arizona State University offers a number of MSN programs, including online programs in clinical research and on-campus programs in nursing education, nursing informatics and nursing patient safety and quality.
Find out more about Arizona Nurse Practitioner Programs
Post-Master's Certificate Programs
Some nurses who have already earned their MSN but would like to pursue a career in a different area of advanced practice nursing may find post-graduate certificate programs to be a good fit. These programs allow MSN-educated nurses to learn a new practice area without repeating certain master's degree courses. For example, Grand Canyon University offers a 37-credit hour post-master's certificate in Acute Care Nurse Practitioner with an emphasis in adult-gerontology.
Find out more about Arizona Post-Master's Certificate Programs
DNP & Ph.D. Programs
Doctoral degree programs are the highest level of study available to nurses, and prepare nurses for leadership positions, independent practice and research careers. Options in the Phoenix area for doctoral study include Doctor of Nursing Practice (DNP) programs and Doctor of Philosophy (Ph.D.) programs. Students will earn a doctorate in both types of program, while the DNP program prepares students for clinical practice, and the Ph.D. program prepares students for careers in research. Arizona State University offers multiple DNP pathways, as well as a Ph.D. in Nursing program.
Find out more about Arizona DNP Programs