Nursing Programs in Portland, OR
Caring, patient-focused nurses are in high demand at hospitals and medical centers across the country, and Portland, Oregon is no exception. Degreed and experienced nurses can command better than average salaries. According to PayScale, this trend will continue to rise in the years to come. Entry level nurses in Oregon's most populous metropolitan can earn as much as $70K per year and as much as $96K per year after 20 years. Portland-area nurses can increase their earning power and employability by earning advanced degrees or certificates in specialized areas.
To get started in nursing or to advance your nursing career, check out our accredited program listings sections below: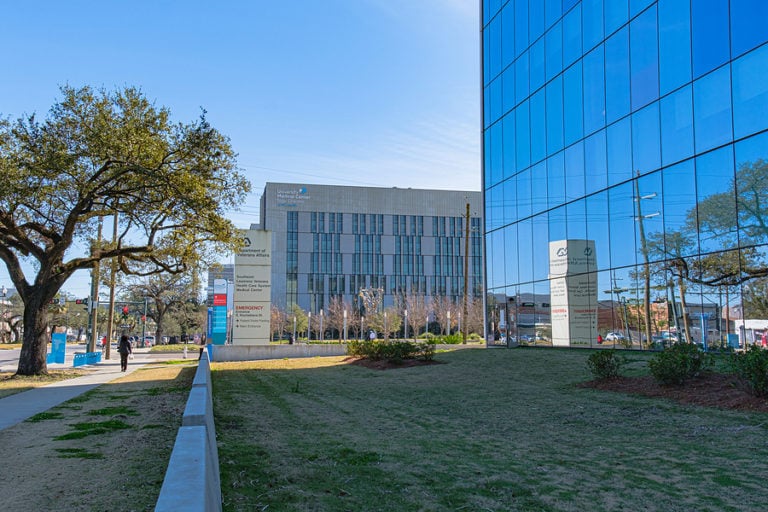 Entry-Level ADN & BSN Programs in Portland, OR
Few careers offer as much day to day and long term job satisfaction as nursing. For entry-level workers, career changers, high school graduates and others looking to begin a career in the nursing profession, LPN to RN, ADN, and BSN programs in Portland, OR are great places to begin.
LPN to RN Programs
LPN to RN bridge programs, or Licensed Practical Nurse (LPN) to Registered Nurse (RN) programs, allow students to earn their RN license in less time than in stand-alone programs. By focusing on nursing fundamentals, theory, and real-world experience, these programs ready students to become RNs and sit for the NCLEX-RN licensing exam. Mt. Hood Community College offers a limited LPN to RN bridge program for LPNs with current licensures and at least 5 years of work experience. The intensive competency-based program, which is only offered once every other year, requires applicants to pass the HESI LPN-ADN entrance exam.
ADN Programs
Associate Degree in Nursing (ADN) programs in Portland, OR take approximately two years to complete and prepare students to successfully complete the NCLEX exam, a requirement to become an RN. Most require students to complete prerequisites before applying to their programs; however, by incorporating general education material into its ADN program, Sumner College allows those without prerequisites to apply. This accelerated, 24-month ADN program, which limits cohort sizes and focuses on professional nursing excellence, has a 95% student retention rate and a 98% rate of job attainment upon graduation.
Direct-Entry BSN Programs
Nurses who earn their BSN degrees can become more sought after by employers and earn a higher salary. As such, many colleges in Portland, OR are offering both four-year and accelerated Bachelor of Science in Nursing (BSN) programs. BSN programs combine general education as well as practical and theoretical nursing coursework. The BSN program at OHSU, which is part of the Oregon Consortium for Nursing Education (OCNE), allows students entering the program from Portland Community College others to graduate at an accelerated pace.
Find out more about Oregon Accelerated BSN Programs
Portland RN Program NCLEX-RN Pass Rates
Top Ranked Accredited Nursing Programs in Portland
Listed below are the top nursing schools in Portland based on our RegisteredNursing.org RN program rankings for Oregon out of 27 other accredited programs offered in the state:
Clackamas Community College - #9
OHSU - Portland - #4
Portland Community College - #3
Walla Walla University - Portland - #7
RN to BSN/MSN Programs in Portland, OR
Registered Nurses can take on advanced roles and earn a higher salary and by completing their bachelor's or master's degrees while they continue to work. These bridge ADN to BSN/MSN programs or RN to BSN/MSN programs are comprehensive and thorough while allowing nurses to complete them at an accelerated pace.
RN to BSN Programs
RN to BSN programs are designed for expediency so that working registered nurses can obtain their bachelor's degree in a year of full-time study or two years of part-time study. Located in Portland, OR, Linfield College offers an online RN to BSN program so working nurses can take courses during daytime, evening, or night hours. The accelerated program grew from its traditional nursing offerings; the College enjoys a 30+ year partnership with the nearby Good Samaritan Hospital and Medical Center.
Find out more about Oregon RN to BSN Programs
RN to MSN Programs
Nurses who are certain about their long term career trajectory can benefit by entering a bridge RN to MSN program. By choosing an area of specialty at the on-set of the bachelor's program, nursing students can take a faster track to obtaining their master's degree. The RN to MSN program at Oregon Health & Science University (OHSU) offers this option for students so they can finish their programs sooner and advance their careers faster.
Find out more about Oregon RN to MSN Programs
APRN & Nurse Practitioner Programs in Portland, OR
To advance their careers, take on leadership roles, or specialize in niche fields of study, registered nurses in Portland, Oregon can pursue an MSN, post-master's certificate, or doctoral program.  Area universities offer online and blended on-ground and online advanced practice nursing programs so that working professionals in the field can readily achieve their educational and career goals.
MSN Programs
For those nurses who want to take on administrative roles or serve as nurse practitioners, they can advance their careers with a Master of Science in Nursing (MSN). Oregon Health & Science University (OHSU) in Portland, OR offers an online MSN program specializing in areas such as Gerontology, Midwifery, Anesthesia, Psychiatric, and Public Health.
Find out more about Oregon Nurse Practitioner Programs
Post-Master's Certificate Programs
Practicing nurses with a master's degree who want to focus their career in a specialized area can complete a certificate program. Many of these certifications are offered online, such as Walden University's Post-Master's Certificate in Nursing Informatics. Many of these programs offer a lot of flexibility so busy working nurses can earn their certificate at their own pace.
Learn more about Oregon Post-Master's Certificate Programs
DNP & Ph.D. Programs
Nurses who wish to become Family Nurse Practitioners (FNP) or enter other APRN specialties are afforded the opportunity to provide clinical nursing care at the highest levels via a doctoral program. University of Portland offers a Doctor of Nursing Practice (DNP) degree for registered nurses with a bachelor's degree; no master's degree is required. The terminal degree program prepares graduates to sit for the Family Nurse Practitioner Certification Examination.
Learn more about Oregon DNP Programs