Best Nursing Schools in Washington
Selecting the best nursing school in Washington can be difficult. To make the process easier first look for a school that supports students towards licensure and beyond. A great way to measure this is through NCLEX-RN "pass rates." We have ranked the top 10 nursing schools in Washington by analyzing current and historical NCLEX-RN "pass rates", meaning the percentage of graduates who pass the exam, out of the 34 RN programs in the state. Programs reviewed include schools that offer an Associate in Nursing (ADN/ASN), BSN, or Direct-Entry MSN Degree.
For more information on our top nursing school rankings, see our Methodology Page (https://www.registerednursing.org/rn-ranking-methodology/).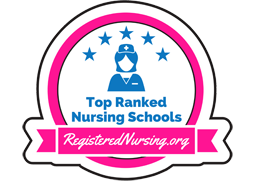 34

10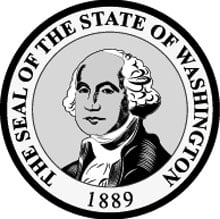 The Pacific Northwest's crowning jewel, Washington boasts world-class educational institutions, making it the perfect locale to earn your degree as a registered nurse. Graduates of these nursing programs are poised to have very lucrative careers, as the Bureau of Labor Statistics estimates the average salary of a Washington state registered nurse at roughly $82,670 annually.
For RN bridge programs visit:
ADN Programs in Washington
An Associate's Degree in Nursing (ADN) is one of the quickest ways to become a registered nurse, with most programs lasting 2 years. Skills like processing patient information, math competency, analytical and critical thinking, as well as interpersonal communication are all honed in the ADN program.
With over 25 schools from rural areas to urban Seattle offering an ADN program accredited by the Washington State Nursing Care Quality Assurance Commission, you have more than a few choices if you are looking for an excellent ADN program in the state.
What to Look For in an ADN Program in Washington
There are so many factors to consider when choosing an ADN nursing program. Here are some key examples of what you'll want to look for as you check out different schools:
Accreditation
National accreditation organizations can offer value and legitimacy to nursing programs, so you'll want to look for ADN programs that have these affiliations. Some of the main national organizations to watch for include the Accreditation Commission for Education in Nursing (ACEN) and the American Association of Colleges of Nursing's Commission on Collegiate Nursing Education (CCNE). It is also very important to look for schools that hold local accreditation from the Washington State Nursing Care Quality Assurance Commission.
Licensing
You will want to ensure that upon completing the ADN program at your preferred school that you will be eligible to take the National Council Licensure Examination for licensure as a Registered Nurse (NCLEX). Many test prep options are available for those looking to study for this important examination.
Program Outcomes
It is wise to inquire about the statistics regarding your school's ADN program. The following are all good indications of the school's reputation:
Graduation rate
Licensure exam pass rate
Graduate satisfaction
Employment rate
Bellevue College, located just outside of Seattle in Bellevue, Washington is just one of the schools in the region that offers an accredited ADN program.
ADN Program Admission Requirements in Washington
You may be wondering what the admission requirements are for an ADN program. While all schools will vary in their exact requirements, here is an example of what you can expect:
Have a cumulative GPA of 3.0
Have at least a 2.0 for all pre-requisite classes
A minimum 74% score on the Test of Essential Academic Skills (TEAS)
A minimum score of 8 on the COMPASS E-Write Test
Tuition and Costs of ADN Programs in Washington
Tuition is often one of the main things prospective students worry about when trying to decide on a nursing program. It's important to remember that tuition is just one portion of what you'll be paying for. Textbooks, fees, and uniforms are all examples of costs you may incur, and these may or may not be included in the price of your school's tuition. As an example, the estimated program cost for the 2-year ADN program at Columbia Basin College in Pasco, Washington is around $111 per credit, not including additional fees.
Advantages of ADN Programs
If you are eager to start a career in nursing as soon as possible, an ADN program is a great route to take. With a shorter, 2-year curriculum, you can be working as a registered nurse much faster than you could by going through a traditional 4-year program. With so many schools in the state that offer an ADN program, from junior colleges to technical colleges to state schools, finding a great program is convenient and easy as well.
LPN to RN Programs in Washington
For Licensed Practical Nurses (LPNs) who wish to enter the ranks of registered nursing, specialty LPN to RN bridge programs in Washington make the process quicker and easier. These programs build upon the knowledge and skills that LPNs already have, providing a seamless transition into RN practice.
LPN to ADN/BSN Programs
LPN students who wish to cross over to registered nursing have a few different pathways they can choose. The quickest route is the LPN to ADN program, where students graduate with an associate's degree in nursing. Tacoma Community College, for example, offers an LPN to ADN program which admits students every winter. For those wanting to earn the coveted bachelor's degree in nursing, LPN to BSN programs also exist in the state. Pacific Lutheran University in Tacoma offers an LPN to BSN pathway that can be completed in just five semesters, or 2.5 years, of study following prerequisite courses.
Admission requirements for LPN to RN programs in Washington typically include the following:
Graduate of an approved LPN program
Active LPN licensure
Official transcripts from all colleges attended
Prerequisite coursework may be required
BSN Programs in Washington
To broaden your horizons in the nursing profession, a Bachelor's of Science in Nursing (BSN) is an excellent option, with greater job opportunities and higher pay. A traditional BSN program lasts about 4 years, although there are shorter RN to BSN options if you already hold your nursing license. With more than 10 schools that offer a traditional BSN and roughly 14 that offer an RN to BSN, you are bound to find a school in your region of the state with the right program for you.
What To Look For in a BSN Program in Washington
Along with the variety of schools that offer a BSN comes to a big decision when it comes to choosing one. Just like choosing an ADN program, deciding on your BSN school should consider a mix of factors, including proper accreditation, positive program outcomes, and more. You can also consider the types of classes available; full-time, part-time, and/or online. If you are already a registered nurse, you'll want to look for a specific RN to BSN program.
Gonzaga University, located in Spokane, Washington, is an excellent example of a school that offers an accredited BSN program.
BSN Program Length in Washington
You can expect an undergraduate BSN program to last 4 years. If you are doing an RN to BSN program, the length will be shorter, depending on the program you choose and the classes you have already completed. It's always wise to check with prospective schools about specific program lengths.
BSN Program Admission Requirements in Washington
Every BSN program has its own admission requirements, but you can use the following as a guideline of what's to be expected:
Completed the Test of Essential Academic Skills (TEAS)
50 hours of work/volunteer experience
Cumulative GPA of 3.0 or higher
Completion of pre-requisite courses with a GPA of 2.0 or higher for each course
Tuition and Costs of BSN Programs in Washington
Figuring out the cost of a BSN program can be challenging. Not only will you have to factor in tuition, but also additional fees such as books, uniforms, equipment, and more. At the University of Washington, located in Seattle, quarterly tuition for the BSN program is generally $3,915 for residents, not including any additional costs or fees.
Advantages of BSN Programs
There are two areas of interest for BSN programs. You can either go right into one as an undergrad, or go through additional schooling as an already-licensed RN. Either way, a BSN is going to open you up to a wide array of increased career and salary options. With so many BSN and RN to BSN programs all throughout the state, it's a logical choice if you are looking for a more advanced nursing career.
MSN Programs in Washington
To really hit the peak of higher learning in nursing, you'll want to look into earning your Masters of Science in Nursing degree (MSN). There are more than 10 schools in the state that offer an accredited MSN program. This advanced degree can lead to nursing jobs including Clinical Nurse Specialist, Certified Nurse Midwife, and Nurse Practitioner, among other specialties. You must already hold a BSN if you want to move on and earn an MSN.
MSN Program Length in Washington
An RN to MSN program can last roughly 3 years, depending on the school and the previous coursework the student has taken. As most nurses who opt to go for their MSN are busy working RNs, it is a good idea to inquire with your preferred school about the availability of flexible schedule classes or even online classes.
MSN Admission Requirements in Washington
Like all nursing programs, MSN program requirements may vary. Here are some of the standard requirements you might face:
A bachelor's degree from an accredited nursing program
Cumulative GPA of 3.0 or higher
GRE scores from within 5 years with minimum scores in required sections
Current WA state nursing license
Tuition and Costs of MSN Programs in Washington
Tuition for MSN programs can vary. For example, the BSN to MSN program at Pacific Lutheran University, located in Tacoma, Washington, costs approximately $35,706 in tuition, along with a $3,795 nursing program fee. Students may be subject to additional mandatory fees.
For NP programs visit:
Getting a Washington Nursing License
Washington State Board of Nursing regulations for nursing licensure is clearly laid out for both examination process and by endorsement.
Applying by examination candidates need to complete the application forms, including the fees associated and have ready the following information:
Certificate of Completion - sent electronically from the school to the state Board
Official transcripts - mailed by the school nursing directly to the state Board
Register for NCLEX - successful outcome upon completion
Fingerprint-based Criminal Background Check
Applying by endorsement candidates are required to submit a completed application, as well as:
Verification of licensure - either by request for or through NURSYS
Verification of Education - either official transcripts or through NURSYS
Proof of Current/Active License
Passing score on NCLEX
Fingerprint-based Criminal Background Check
Learn more about WA RN license requirement at the Washington State of Department of Health.
Accelerated Nursing Programs in Washington
Washington state has an accelerated BSN program and a separate MSN direct entry program. The accelerated program is 12 to 18 months in length, while the MSN program normally runs for 27 months, both programs have clinical hours as a requirement before graduation. Courses that need to be taken prior to entry into the degree programs vary with each program curriculum, which means candidates should request information about the prerequisite requirements. There will be increases to fees if additional courses need to add or any other factors, such as housing should need to be included.
Are we missing your school's program or need to update information listed? Please contact us so we can make the necessary changes.
Recent Articles
Cities in Washington