MSN Degree Programs in Florida
The southern state of Florida is a well-populated state that requires nurses right across the board. If you're a qualified nurse and looking to take your career to a new level, you have plenty of options to do so. One of the best routes for Registered Nurses is the Master of Science in Nursing (MSN). Such graduate programs open those doors and permit you to niche your qualifications to areas on interest. There are two types depending on your background.
Florida nursing schools offer fully online and traditional campus programs while some may also offer hybrids of both.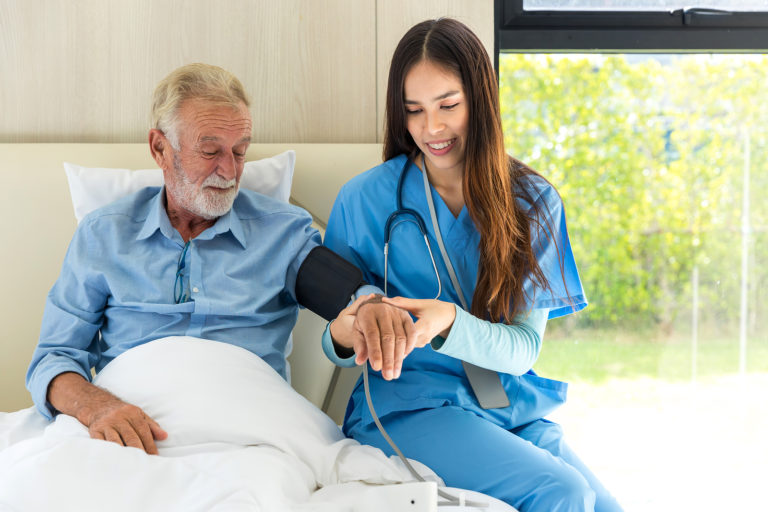 RN to MSN and BSN to MSN Programs
The two ways to earn an MSN in Florida depends on your background. Firstly, if you work as an RN after completing an ADN, you will need to find a relevant RN to MSN master's degree. If you previously studied a BSN, then you'll need a BSN to MSN program. The former will require more study as your associate degree would not have covered many elements present in the Bachelor of Nursing. They will take longer than the BSN to MSN as this type of graduate has more of a grounding in academia and what will be required.
Typical Program Length
Programs tend to take 12-15 months at a full-time pace (four semesters normally)
Part-time students can expect to complete in 24-30 months (six semesters normally)
Typical Admission Requirements
License to practice as a Registered Nurse (RN)
Regionally accredited ADN or BSN
Minimum GPA of 3.0 on the 4.0 score. However, check each admissions page as some universities may ask for higher entry scores
Detailed resume of your clinical background
Current CPR certification
Pass all mandatory prerequisite courses with a minimum stated grade (usually C)
2023 List of MSN Programs in Florida
The opportunity to move from RN to MSN degree in Florida is offered throughout the state at more than 5 colleges, and offered in a variety of different methods. If you are looking to continue your education while still working, there are online programs that can be tailored to suit your needs, however many programs require a BSN in nursing before entrance into the MSN program. Advancing your education can also help move your career in a direction of management, specialized departments, mental health, or other nursing specialties.
MSN Programs By City:
Boca Raton, FL
Coral Gables, FL
Fort Myers, FL
Jacksonville, FL
Lake Mary, FL
Lakeland, FL
Miami, FL
Miami Shores, FL
Miami Springs, FL
Miramar, FL
Orlando, FL
Pensacola, FL
Petersburg, FL
Tallahassee, FL
Tampa, FL
West Palm Beach, FL
Are we missing your school's program or need to update information listed? Please contact us so we can make the necessary changes.