It is the role of every nurse to educate their patients and each other in a way that furthers the patients' health and therefore the profession.
If you are unfamiliar with forensic nursing, Jennifer Pierce-Weeks wants to change that. With a background in registered nursing, most of which dealt with sexual assault and victims of violent crimes, Pierce-Weeks developed a passion for this crucial nursing specialty. As CEO of the International Association for Forensic Nurses, she now leads a team of members and staff to serve the compassionate nurses in this niche field. Read on to learn more about forensic nursing, and to hear more about Pierce-Weeks' take on this fascinating and in-demand nursing role.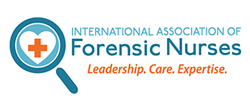 What is your career background? How did you end up in your position?
I became a Registered Nurse in 1986.  Most of my career had been spent in the emergency department.  In 1995, I became a Sexual Assault Nurse Examiner and really spent the next 20 years caring for patients who had experienced violence.  During that time, I did a considerable amount of teaching other health and multidisciplinary team (MDT) members about the benefits of forensic nursing and properly serving these patient populations.  I managed a few different nurse examiner teams, and in one of them, was able to really expand the forensic nursing services beyond sexual assault and abuse to other populations, bringing forensic nursing to intimate partner violence victims, elder and child maltreatment cases, human trafficking, strangulation and trauma.  I volunteered in committee positions with the International Association of Forensic Nurses assisting in things like development of the SANE Education Guidelines and item-writing for the certification examinations.  Eventually I ran for a Board of Director's position and spent five years in an elected position there.  I assisted IAFN in writing a grant for development of a combination online SANE didactic and live clinical skills lab course.  That grant was funded through the National Institute of Justice, and I was hired on to coordinate the project.  I spent a few years in that role and was eventually moved to Education Director, Interim CEO and now CEO.
Tell us about the International Association of Forensic Nurses and what they do.
IAFN is an international membership organization comprised of more than 4000 forensic nurses working around the world and other professionals who support and complement their work.  In addition to our members, there are a total of 15 very dedicated staff, several of whom are forensic nurses themselves. Our Mission under the direction of our Board of Directors, is to provide leadership in forensic nursing practice by developing, promoting, and disseminating information internationally about forensic nursing science. Critical to our mission is ensuring access to evidence-based, trauma-informed forensic nursing services where the patient is positioned at the center of the care we provide.  About a third of the work we do involves fulfilling federal grant responsibilities.  A prime example of that work is our SAFE and KIDS Technical Assistance projects.  We provide ongoing training and technical assistance regarding the nation Adult and Pediatric Sexual Assault Forensic Examination protocols developed through the US Department of Justice Office on Violence Against Women.  IAFN also offers both live and online education to nurses as well as MDT members.  The most popular training we have is currently the online SANE training.  We also developed a two-day clinical skills simulation training for nurses who have completed SANE didactic training, and we partner with sites who are able to conduct this training so they are able to offer continuing education credit through us.  We also offer two national Board certifications, one in adult SANE practice and one in pediatric SANE practice, many continuing education opportunities online, certification review courses and the Journal of Forensic Nursing.
What kind of tasks do you perform day-to-day?
In my role as CEO I coordinate the activities of the organization.  So on any given day I could be writing and budgeting for a grant application, working on position papers with the Board of Directors, assisting in development or updating of the strategic plan, working with staff to ensure timely project delivery, developing curriculum, presenting on the importance of forensic nursing, working with various committees, budgeting for the larger organization, reviewing financials, paying bills, evaluating staff and generally overseeing the strategic and fiscal responsibilities of the organization.
Why should prospective nurses go into forensic nursing?
A good number of nurses look to forensic nursing because they think it somehow resembles CSI.  There is often a media-driven view that we are law enforcement in nursing uniforms.  Nothing could be further from the truth.
Why nurses should consider the specialty of forensic nursing is because it is the essence of nursing practice.  We serve extremely vulnerable populations at risk for significant acute and long-term health consequences.  We offer time with our patients, empathy, evaluation and treatment as well as resources to carry them through to health because a great deal may be needed even after they leave our care.  So often our patients feel defined by what happened to them, whether it be they were sexually abused as a child, or suffered intimate partner violence, or were trafficked.  Whatever the case may be, it is critical that a clinician be there to let them know the event does not have to define them, there are treatment options everyone should have available, there is a safe place to go, safe people to talk to, and recovering from the trauma they endured is possible.
We serve extremely vulnerable populations at risk for significant acute and long-term health consequences.
Tell us about the SANE-A and SANE-P certifications – why are they important?
Probably one of the most important things to say about certification is that it is meant to be achieved after training and practice. Certification demonstrates to colleagues, employers, others in the nursing, medical, and legal systems, and the public at-large that you are knowledgeable of, experienced in, and committed to your nursing specialty practice. Individuals who earn the Sexual Assault Nurse Examiner – Adult/Adolescent (SANE‐A®) or Sexual Assault Nurse Examiner – Pediatric (SANE‐P®) credential obtain objective validation of their expertise, enhance their professional development, and demonstrate their professional growth. The goal of the certification exams is to validate and acknowledge a minimum level of competence for a SANE in practice. The role of the SANE involves applying critical thinking skills to clinical situations. Therefore, the exam items are deliberately written to test reasoning or critical thinking in a given case.
What are some of the challenges that forensic nurses face?
There are many challenges in nursing, not the least of which is getting past the idea that you are "just a nurse," or the vision of nursing as the doctor's handmaiden.  My mother was a nurse.  Now that I have been one for a while, I understand why, when I was considering nursing school, she would have no part in the ultimate decision-making.  She told me it would have to be my decision.  She knew what I did not.  It was going to be hard, there was no glory in it, and it would fundamentally change who I was.
For forensic nurses, I think a huge challenge is the impact vicarious trauma has on our souls.  It is impossible to avoid its impact if you are listening to other people's stories of abuse day after day.  You are taking it on so they can let it go.  It is critical that the forensic nurse has a place to put all that trauma.  It cannot only be receive, receive, receive.  When there is no place for the nurse to put that trauma it comes out in inappropriate places and ways.  It impacts marriages, families, children, spirituality, physical and mental health, friendships, and the way in which we start treating our patients.  Nurses must be prepared to self-evaluate and supervisors must be prepared to address this issue, pre-emptively and when needed.
In your opinion, what makes a good nurse?
Well nursing is as broad a profession as it is deep, and much like an onion it has many, many layers.  What I would say is what makes a good clinically practicing forensic nurse is equal parts empathy, critical thinking and ethics. Nurses must be ready to receive information that is often hard to listen to, hard to believe.  And to be clear I do not mean hard to believe because there is an untruth, I mean hard to believe because how can it be that we have gotten to a place where we treat one another in these horrific ways?  Critical thinking because being a forensic nurse is so much more than evidence collection.  You must be able to consider and preemptively address the health issues, mental and physical, this person may be facing now or in the future, and some of the injuries these patients suffer are severe.  By the same token, there may be little sign of physical injury.  It is important that the nurse be able to speak to both of those situations and the continuum of what lies between.  And lastly ethics.  There is not room in nursing, certainly forensic nursing, for unethical behavior.  Truly a nurse must be above reproach, not only because we are caring for other humans, but because we are often giving testimony in a court of law.
What can (or should) nursing students do in school to ensure success in the future workforce?
The obvious of course, get through your coursework soaking up as much knowledge as you can.  More importantly, when you finish school, practice.  Go take care of patients.  They are the very best lessons of all.  Understand that it will be a few years into caring for patients before you are able to see the bigger picture, before you will have honed those critical thinking skills that will make you the very best nurse for the patient in front of you.  Approach every patient without making any judgments, no preconceived notions, just a willingness to help.
Any other advice you have for those interested in nursing as a profession?
Remember as many times as you can along your journey to and through nursing, everyone is at a different place in their learning.  It is the role of every nurse to educate their patients and each other in a way that furthers the patients' health and therefore the profession.  We need good nurses, they are the key to a successful healthcare system and response. The only route to that achievement is to make sure we grow them in a way that is both supportive and nurturing.
Additional Forensic Nursing School Information