Camp Nurse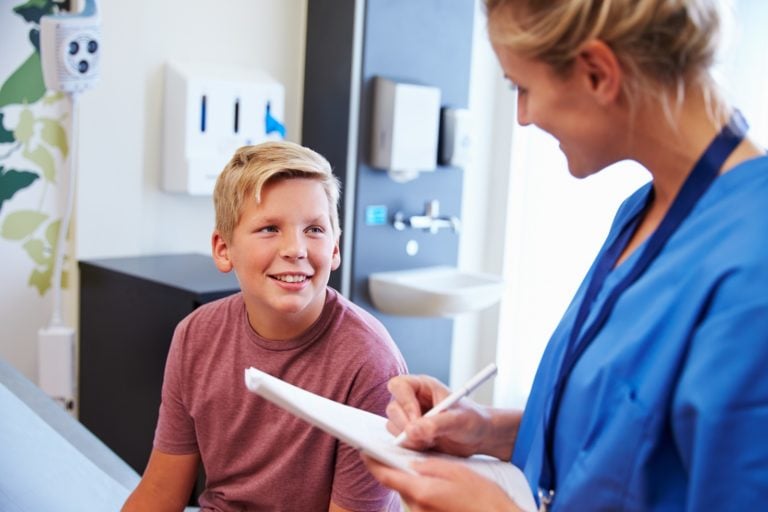 What Is a Camp Nurse?
Camp nurses serve a community, typically children or teens, in a camp environment. This can include summer camps or other camps that last from days to weeks to even months at a time, but are usually temporary. These camps house children, staff, and administrators in a setting that may be in the wilderness or some distance from a hospital or health clinic, so camp nurses are crucial for these populations. Camp nurses are charged with making sure all campers are healthy enough to attend the camp, and deal with any injuries or illnesses that may come up in the course of the camp's duration. Some camps cater to disabled or severely ill children, in which case nurses are of paramount importance to ensure the health and safety of all campers.
Becoming a Camp Nurse
Nurses with a background in emergency care, pediatrics, and/or trauma will do well in a camp nursing environment. Beyond this, camp nurses usually work alone or fairly independently, so being able to make decisions and deal with any sort of medical emergency is a routine part of the job. Some camps may not even have reliable phone or internet service, so camp nurses need to have enough professional experience to expedite care in this type of environment. Camp nurses also need to have managerial skills, as they generally oversee the whole health office, and must be able to effectively document and record all visits and treatments administered.
What Are the Education Requirements for Camp Nurses?
Registered nurses who hold an Associate's Degree or Bachelor's Degree in Nursing are eligible to become camp nurses as long as they have passed the NCLEX-RN exam and hold an active RN license. Most camps want RNs who have some clinical experience. While not required, prior experience in pediatrics or working with children is seen as favorable.
Are Any Certifications or Credentials Needed?
While there is no specific certification or credential needed to become a camp nurse, there are a few additional things an RN will want to have in order to be hired. First, current adult and pediatric CPR training is recommended and often required. First aid procedures must also be brushed up on prior to accepting a camp nursing job. For information and other tips for camp nurses, the Association of Camp Nurses is an invaluable resource.
Where Do Camp Nurses Work?
Camp nurses work in any number of different camps. Residential camps have overnight campers and can last from a few days to a full summer. Day camps take place during daytime hours and campers are sent home at night. Camps can also have specializations, such as sports camp or church camp, or focus on certain age groups. They are held in both urban and rural locations, and can host many campers or small groups. Unless a nurse lives near the camp, he or she will need to travel and stay over at the camp for its duration. Some camp nurses can make a career out of going from camp to camp, but most will have to remember that camps are typically seasonal and therefore employment may not be consistent.
What Does a Camp Nurse Do?
Camp nurses have a broad range of daily tasks. They must collect immunization records and conduct any pre-camp health assessments before the camp starts, work with the camp staff and administration to order and maintain necessary medical supplies and equipment, and treat campers and staff during the duration of the camp. This may include treating injuries like sprained ankles, cuts, bee stings, and burns, or handling illnesses such as fevers and colds. Camp nurses also often deal with bedwetting in younger children, as well as emotional problems such as homesickness. Aside from these routine tasks, camp nurses must be vigilant about contagious outbreaks such as chicken pox and conjunctivitis which could affect a large number of campers.
What Are the Roles and Duties of a Camp Nurse?
Conduct pre-camp health assessments
Maintain health office and equipment
Order medical supplies
Treat campers and staff who show signs of illness (flu, foodborne illness or allergies, etc.)
Provide first aid to campers and staff with injuries (sprained or broken bones, cuts, burns, etc.)
Provide assistance with emotional support (bullying, homesickness, etc.)
Have a plan in place for any communicable disease outbreaks
Administer medications as needed
Provide education on applicable health topics, such as sunburn and bug bite prevention
Take care of paperwork and documentation
Camp Nurse Salary & Employment
Camp nurse salaries range from $21.83 to $39.88 an hour, with the median salary landing at $28.20 hourly. This can fluctuate based on the camp's location, duration, size, and also on the RN's education level and experience.
The camp nurse job outlook is good, as seasonal camps continue to grow. Nearly 5 million children attend camp each year, and some camps must go without nurses or are understaffed for their size. Needless to say, opportunities abound for nurses who love the outdoors, children, and providing healthcare in a camp environment.
Helpful Organizations, Societies, and Agencies