Washington, DC RN Programs
Credentialed nurses in Washington, DC can find many rewarding employment opportunities in the healthcare and government sectors. According to the Department of Employment Services (DOES), which maintains current labor figures for the District of Columbia, Registered Nurses are "Hot Jobs" or high demand occupations. RNs in Washington DC earn $92,350 annually on average (higher than the national average); there are 42,870 RNs in the metropolitan area, which includes Arlington and Alexandria, Virginia. DC-area colleges have made it easy to return to school for your degree.
For RN bridge programs visit: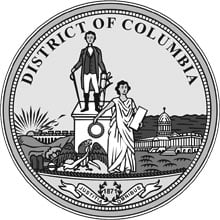 ADN Programs in Washington, DC
Historically, registered nurses have entered the profession by first earning their Associate Degree in Nursing from a credentialed two-year program and then taking their NCLEX exam. However, medical centers today prefer to hire RNs with a bachelor's degree. In Washington, DC, applicants will find a limited number of community or city colleges that offer an ADN in part because of this trend.
For instance, the University of the District of Columbia, a city college, offers an Associate of Applied Science in Nursing (AASN) degree. The program, however, is only a candidate for accreditation by the Accreditation Commission for Education in Nursing. Because it is not accredited (to date), the program is ineligible for financial aid and may not be accepted by employers.
Northern Virginia Community College outside of Washington, DC does offer an accredited Associate of Applied Science in Nursing degree that readies graduates to sit for the NCLEX.
What to Look For in an ADN Program in Washington, DC
When applying for an ADN, it's best to choose a program that is credentialed and has high pass rates for the NCLEX exam. Accreditation, licensing and program outcomes are just a few key points to consider when looking at two-year nursing programs:
Accreditation
Degrees earned from schools that aren't yet accredited may not be considered as valid by employers. To make the most of your financial investment, choose a nursing education program that is currently accredited by the Accreditation Commission for Education in Nursing (ACEN) or the Commission on Collegiate Nursing Education (CCNE).
Licensing
When completing their education programs, students become proficient in nursing fundamentals so they can successfully test for the National Council Licensure Examination (NCLEX-RN). Passing the exam is critical in becoming licensed to work as a Registered Nurse. Students who do not pass the test the first time will have to re-apply to retake it. As such it's is important to attend a school whose graduates have an average (85 percent) or higher pass rates. Low exam pass rates may signal a nursing program that lacks rigor or quality.
Program Outcomes
By reviewing program outcomes, which are typically listed on a school's website, applicants can see for themselves if a program reaches its academic and clinical goals. A college that is reluctant to share its program outcomes could signal that the offering is not up to par with competitors. The quality of a nursing program and its school can be assessed by the following points:
Graduation rate
Licensure exam first-time pass rate
Graduate satisfaction
Rate of employment in the field
ADN Program Admission Requirements in Washington, DC
Most ADN programs require the following for admissions:
Official transcripts from high school and college
SAT or ACT test results
Written personal essays
Completed admission application
Attending a nursing information session
Letters of recommendation
Tuition and Costs of ADN Programs in Washington, DC
Spending money to earn your associate's degree in nursing can be a tough decision but it helps to know that Registered Nurses can earn a competitive salary even at the start of their careers. Accredited colleges allow students to apply for financial aid to temporarily offset tuition costs.
Advantages of ADN Programs
Associate Degree in Nursing programs from accredited colleges can allow students to prepare for the National Council Licensure Examination (NCLEX) and enter the vocation in only two years. With an RN license and ADN, you can complete a bridge, RN to BSN program, which may cost less overall than a traditional four-year program. More employers in Washington DC are requiring BSNs from their nurses.
LPN to RN Programs in Washington, DC
For Licensed Practical Nurses (LPNs) in the DC area who wish to move up the ranks to find a career in registered nursing, LPN to RN specialty programs exist. These programs build upon the LPN's prior education and experience to prepare them for the NCLEX-RN examination for registered nursing licensure. Many students enjoy this pathway as it is shorter than going through a full RN program.
LPN to ADN/BSN
Students who wish to take their career from LPN to RN must decide whether they want to earn an Associate's of Science in Nursing (ADN) or a Bachelor's of Science in Nursing (BSN) degree. The LPN to ADN pathway is the shortest, culminating in a basic RN degree. The University of the District of Columbia, for example, has begun offering an LPN to ADN pathway that takes just 2 years (66 semester hours) to complete. Those looking for more employment options may wish to enroll in an LPN to BSN program, which is a little more intensive. DC's Howard University offers this LPN to BSN pathway to nursing students, admitting them into upper-division nursing courses to complete the baccalaureate nursing degree.
Admissions requirements for these programs will vary by college and degree pathway, but generally, include:
Active, unencumbered LPN license
Cumulative GPA of 3.0 or higher
Satisfactory completion of all prerequisite courses
Professional letters of recommendation
Personal essay
Clear background check
Valid CPR certification
BSN Programs in Washington, DC
Data has shown that nurses who hold a Bachelor's of Science in Nursing (BSN) produce greater patient health outcomes. That's why job seekers will find "BSN Required" on many nursing job openings at major hospitals. For RNs with an associate degree, many colleges offer bridge or accelerated programs so RNs can earn their bachelor's degree in 24 months or less.
Approximately 5 universities in Washington, DC offer either a traditional BSN or an RN to BSN bridge program. Each program has a different approach to preparing its students to enter the nursing profession so it makes sense to research each school before applying to make sure it's a good fit.
What To Look For in a BSN Program in Washington, DC
Cost, accreditation, quality of education, religious affiliation and university history are just some things to consider when considering a Bachelor of Science in Nursing program in Washington, DC. If you are looking to go back to school while still working, you will find that most schools offer accelerated formats, evening classes as well as online instructional components to fit the demands of these busy nurses.
For example, Howard University in Washington, DC, a historically Black college, offers a basic track for BSN applicants straight out of high school as well as an RN to BSN bridge program for working Registered Nurses.
BSN Program Length in Washington, DC
Conventional Bachelor of Science in Nursing programs take approximately four years to complete and include general education and core nursing curriculum. Most of these applicants are either straight out of high school or are transfer students from community colleges. Accelerated bridge RN to BSN programs use online instruction so working nurses with a current license can earn their degree on their own schedules. These bridge programs generally take less than two years to complete.
BSN Program Admission Requirements in Washington, DC
Though each university BSN program has different requirements, the most common ones are:
Completion of application
Minimum GPA of 3.0 from high school or transfer college
Scores from SAT or ACT sent directly from the testing institution
Official transcripts from previously attended colleges
An interview with nursing faculty members or cohorts
Tuition and Costs of BSN Programs in Washington, DC
Tuition costs can vary widely from university to university and often don't include extras such as the cost of books, fees, and assessments. Tuition for the prestigious Georgetown University costs $51,720 per year and Catholic University of America costs $46,900; these prices do not include room and board.
Advantages of BSN Programs
Nurses with a Bachelor of Science degree will only continue to be in demand around the Washington, DC area. Many nursing positions at hospitals and outpatient clinics require applicants to have a BSN, so the need for RNs to complete their bachelor's degree has never been more critical. In addition to providing superior quality of care to patients, RNs with a BSN can earn higher salaries and advance into leadership roles quicker than RNs with an associate's degree.
MSN Programs in Washington, DC
Nurses who wish to specialize, become leaders, or provide more autonomous patient care should think about earning their Master of Science in Nursing (MSN) degree. In Washington, DC Advanced Practice Nurses such as Nurse Practitioners or Clinical Nurse Specialist can have their pick of where to work and earn higher salaries in less time.
MSN Program Length in Washington, DC
It takes two to three years for a student to complete a master's degree program. This may depend if they are in school full or part-time. Because there is a large demand for nurses with advanced degrees, Washington, DC-area universities offer MSN programs that can be completed partially online and in the evenings and weekends. Program length, online instruction options, and flexibility vary by the university so MSN applicants should take these factors into consideration.
MSN Admission Requirements in Washington, DC
Each university has different prerequisites for its MSN programs but most require:
Bachelor of Science in Nursing degree
Current unencumbered nursing license
Graduate Record Examination (GRE)
College GPA of 3.0 or higher
2 letters of recommendation
Resume
Personal essay
(RN to MSN bridge programs generally do not require applicants to have a BSN. Instead, students complete their BSN and MSN in succession were as many as 9 undergrad credits count toward the graduate degree.)
Tuition and Costs of MSN Programs in Washington, DC
Attending graduate school for nursing is an investment in time, money and energy. Costs can differ vastly for Master of Science in Nursing colleges in Washington, DC; Georgetown University's Nurse Practitioner program costs $28,000 at a half-time pace, which includes tuition and required fees. Some employers may offer nurses who pursue a master's degree in partial tuition reimbursement.
For NP programs visit:
Getting a Washington, DC Nursing License
Washington DC, the nation's capital, is not technically a state though it operates as one as far as government processes are concerned. That is, the District of Colombia has its own regulations for becoming a Registered Nurse. Its requirements are similar to guidelines established by surrounding states.
Upon completing a nursing program, graduates must apply for their Washington DC nursing license either by examination or by endorsement.
If applying for your licensure by exam, you will need to:
Complete an application
Remit fees
Complete criminal background check
Send letters of recommendation from nursing faculty
Send official college transcript
Show two passport-type photos
If applying for your licensure by endorsement, you will need to:
Complete an application and remit fees
Submit verification of your licensure status (via NURSYS.COM if applicable)
Learn more about Washington DC RN license requirements at the DC Health Board.
Accelerated Nursing Programs in Washington, DC
At least three universities in Washington, DC offer both accelerated BSN/MSN and direct entry MSN programs. Applicants should review each university's requirements before applying to ensure they meet their minimum criteria. These advanced degree programs are available in full or part-time options. Students who can demonstrate they have financial need can apply for aid. Advanced Practice Nurses can earn 30 to 40 percent more than RNs so the educational investment is likely to pay for itself many times over in the future.