MSN Degree Programs in New York
As one of the nation's most populated states, New York has a long-standing demand for nurses. A Master's of Science in Nursing degree offers a blend of leadership and clinical components to comprehensively prepare nurses for career advancement. Focused on flexibility and convenience, universities in New York are making it easier than ever for nurses to return to school. 
New York has a few different ways to become a Nurse Practitioner, Advanced Practice Nurse or Nursing Leader, including fast-moving bridge (RN/BSN to MSN) programs and direct-entry or accelerated MSN options.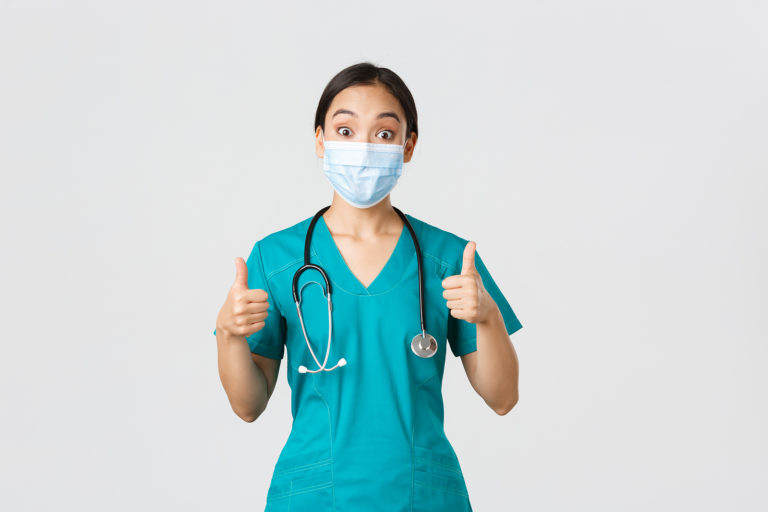 RN to MSN and BSN to MSN Programs
Some nurses are naturally inclined to lead while others prefer to work with infant and children populations. Efficiency-focused bridge programs (RN to MSN and BSN to MSN) offered by universities in New York make it possible for RNs to become nursing leaders or specialize as pediatric, family or adult-gerontology practitioners. ASN nurses complete BSN coursework first, and then some of it is applied to the MSN program. With online, on-campus or blending learning methods, students can choose from flexible education paths that work for them. (It's important to note that online schools still require in-person clinicals for practitioner programs.) Many schools offer part-time learning options so students can continue earning while they learn. 
Typical Program Length:
Almost 6 full-time semesters for an RN to MSN
Approximately 4 full-time semesters for a BSN to MSN
Typical Admissions Requirements:
ADN or BSN from an accredited university (degree level may vary by program)
Minimum GPA of 3.00
One year of clinical experience as a licensed RN
Personal statement and three letters of recommendation 
Accelerated & Master's Entry Nursing Programs
Educated men and women who are seeking to become in-demand nursing professionals now have a direct path to make this happen. Columbia University in New York now offers a Master's Entry Nursing Program (MENP) for dedicated students with a non-nursing bachelor's degree. This accelerated and academically dense program, which is only offered full-time and in person, prepares students to become full-fledged nurses in less time. Moreover, the clinically intense program readies graduates to successfully complete the NCLEX. 
Typical Program Length:
Typical Admissions Requirements:
Bachelor's degree from an accredited university in a non-nursing field
GPA of 3.2 or higher and official transcripts 
Completion of prerequisite courses in science 
Application and faculty interview
2023 List of MSN Programs in New York
Earning potential for MSN nurses in the state of New York can average around $100,000 per year, and there is potential for the pay scale to increase with location, specialty, and experience. RN to MSN programs are offered at a number of different colleges throughout the state. Methods of course delivery include traditional in-class, online and a combination of both, making it easier to work around responsibilities, as well as choose the method of delivery that best suits your professional and personal needs. Become a pediatric nurse, clinical nurse leader or researcher after you have graduated from an MSN program and reap the rewards of professional satisfaction.
MSN Programs By City:
Amherst, NY
Brooklyn, NY
Brookville, NY
Buffalo, NY
Garden City, NY
Keuka Park, NY
NY, NY
New York, NY
Newburgh, NY
Orangeburg, NY
Riverdale, NY
Rochester, NY
Staten Island, NY
Stony Brook, NY
Syracuse, NY
Utica, NY
Are we missing your school's program or need to update information listed? Please contact us so we can make the necessary changes.