Neuroscience Nurse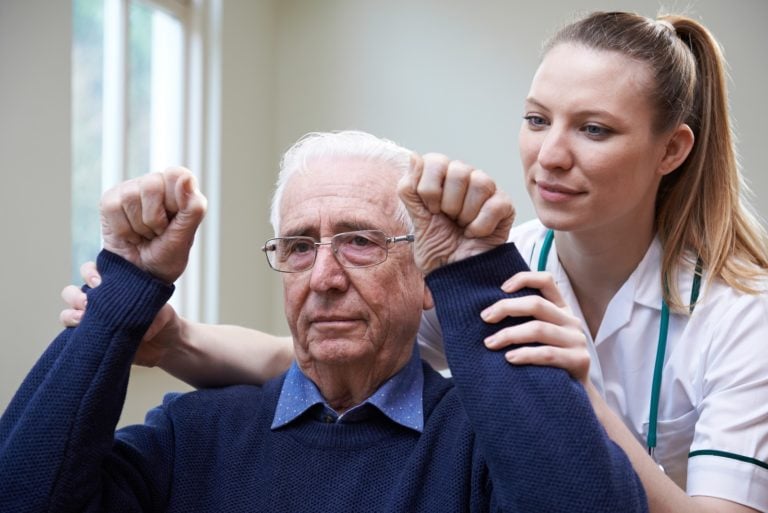 What Is a Neuroscience Nurse?
Neuroscience nurses specialize in the care of patients with nervous system diseases and/or disorders. They help manage the disease processes as well as assist in rehabilitation. Some neurological disorders neuroscience nurses may help manage are:
Stroke
Brain injuries
Spinal cord injuries
Epilepsy
Multiple sclerosis
Parkinson's disease
Encephalitis
Becoming a Neuroscience Nurse
Neuroscience nurses specialize in the human neurological system. Those interested in this field of nursing should have an interest in in the functions of the brain, spinal cord, and nerves. It is a difficult specialty in that neurological diseases and disorders can affect the other systems of the body. Moreover, healing and rehabilitation can sometimes take time, so a neuroscience nurse should have strong assessment skills and a lot of patience.
What Are the Education Requirements for a Neuroscience Nurse?
Those looking to become neuroscience nurses must first complete an accredited nursing program and obtain a nursing license. They can choose to earn an ADN or BSN nursing degree. BSN nurses have a broader range of opportunities, as they can pursue supervisory roles as well as become clinical nurse educators.
After completion of an accredited nursing program, successful completion of the NCLEX-RN is required for licensure.
Are Any Certifications or Credentials Needed?
Depending on where the nurse works, certification may be required. For example, a nurse working on a stroke unit or intensive care unit may be required to have certification in stroke care. Sometimes certification is not required, although a neuroscience certified RN demonstrates competency, commitment, and professionalism in the specialty.
The American Board of Neuroscience Nurses offers certification in neuroscience nursing as well as stroke care nursing. Eligibility criteria include:
Have a current, active RN license
Have provided direct or indirect nursing care in the field of neuroscience or stroke care for at least two years within the last five years.
Certification for neuroscience nursing or stroke care lasts for five years, and can be renewed either by exam or completion of continuing education units.
Where Do Neuroscience Nurses Work?
Neuroscience nurses can work in many different care areas. These include:
Hospitals

Stroke units
Intensive care
Pediatric nursing units
Operating rooms
Clinical education

Outpatient clinics
Rehabilitation facilities
Elder care facilities
What Does a Neuroscience Nurse Do?
Neuroscience nurses perform many tasks. These include:
Performing physical assessments
Performing neurological exams
Assist with mobility
Assist with activities of daily living (ADLs)
Assist with physical rehabilitation
Wound or surgical site care
Medication management
Assist physicians with procedures
What Are the Roles & Duties of a Neuroscience Nurse?
The roles and duties of a neuroscience nurse mainly focus on stabilizing and rehabilitating patients who have neurological disorders or suffer from a spinal cord or brain injury. Some roles and duties include:
Assess and identify the needs of a neurological patient
Collaborate with the healthcare team to implement medical or pharmacological interventions
Evaluate a patient's response to treatment
Offer comfort to patients and families
Provide resources to patients and families to assist with the discharge process
Document thorough and detailed information in the patients' medical records to track the healing process
Neuroscience Nurse Salary & Employment
Neuroscience nursing can be a challenging yet rewarding career. As medical technology evolves to better meet the needs of patients, neuroscience nurses are necessary in the care of patients undergoing procedures and treatments for their neurological disorders. According to payscale.com, neuroscience nurses can earn from $71,000 to $125,714 depending on their role — from staff RN to advanced RN practitioner. This also depends on state and city of employment, and any certifications held.
Helpful Organizations, Societies, & Agencies