Best Nursing Schools in Mississippi
Selecting the best nursing school in Mississippi can be difficult. To make the process easier first look for a school that supports students towards licensure and beyond. A great way to measure this is through NCLEX-RN "pass rates." We have ranked the top 10 nursing schools in Mississippi by analyzing current and historical NCLEX-RN "pass rates", meaning the percentage of graduates who pass the exam, out of the 23 RN programs in the state. Programs reviewed include schools that offer an Associate in Nursing (ADN/ASN), BSN, or Direct-Entry MSN Degree.
For more information on our top nursing school rankings, see our Methodology Page (https://www.registerednursing.org/rn-ranking-methodology/).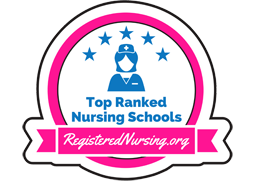 23

10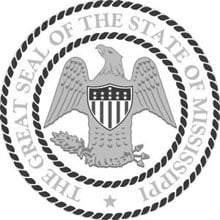 The state of Mississippi has an aging population that is starting to require more and more skilled registered nurses. This makes nursing education necessary, not only for those just starting out in the career but also for existing nurses looking to advance in the industry. The Bureau of Labor Statistics reports that the average registered nurse in Mississippi makes an annual salary of approximately $56,980, so investing in a nursing degree is certainly a wise decision.
For RN bridge programs visit:
ADN Programs in Mississippi
If you don't currently hold an RN license, consider first the Associate's Degree in Nursing (ADN) program. This program is only 2 years in length, making it the shortest route to becoming an RN, which is very appealing to many students. Your ADN degree will allow you to take the exam to become an RN and to hold a variety of positions in the nursing field. Keep in mind that some positions will require a BSN or higher. You can usually find ADN programs at smaller community and technical colleges.
Over 15 schools in Mississippi offer a fully accredited and approved ADN program for your consideration.
What to Look For in an ADN Program in Mississippi
With so many schools offering an ADN program in the state, it can be hard to narrow it down to just one. Below are a few main things to look for when considering a program:
Accreditation
Ensuring that your school of choice's ADN program is properly accredited is crucial, as this tends to signify that school is current on standards and is held to a higher caliber. Large, national organizations like the Commission for Education in Nursing (ACEN) and the American Association of Colleges of Nursing's Commission on Collegiate Nursing Education (CCNE) are just a few to look for. You will also want to check that the program you choose is approved by the Mississippi State Board of Nursing.
Licensing
One of the most important parts of becoming a registered nurse is passing the National Council Licensure Examination (NCLEX) for registered nursing, which is required in order for you to receive your license. Once you complete your ADN program you will be eligible to take the NCLEX-RN. Therefore, it's a good idea to check out the school's ADN curriculum to ensure that it will fully prepare you for the exam. The American Association of Colleges of Nursing reported that in 2015, 84.5% of new nurse grads in Mississippi passed the NCLEX test and received licenses.
Program Outcomes
Another great way to compare programs is to check on their outcomes. Schools typically provide statistics from prior ADN graduates, so you'll want to look for favorable reports on things such as:
Graduation rates
NCLEX-RN pass rates
Graduate satisfaction
Employment rates
Pearl River Community College in Poplarville, MS, is just one example of a school in the state that offers a fully accredited ADN program.
ADN Program Admission Requirements in Mississippi
Entrance requirements can vary from school to school, but you'll want to make sure you meet any and all requirements before applying to any ADN program. Here is an example of what you might find:
Tuition and Costs of ADN Programs in Mississippi
The cost can be a major factor in deciding on an ADN degree, as many budget-conscious students take this route toward their RN careers. You will need to cover the cost of tuition, as well as mandatory school fees, textbooks, uniforms, test fees, and more. If you are worried about paying for your ADN education, consult with your school of choice's Financial Aid department to see what options are available to you.
As an example of costs, tuition for the ADN program at Mississippi Gulf Coast Community College is estimated at $1,150 per semester, not including any mandatory fees or indirect expenses.
Advantages of ADN Programs
Many students choose to pursue an ADN due to the shorter timeframe and typically lower cost (in comparison to longer nursing degree programs). Most graduates with their ADN and are working as nurses when those in longer degree programs are only halfway done with their nursing education. Plus, the fact that ADN programs are typically found in smaller schools usually means that they are easier to found throughout the state, and that class size and one-on-one time with instructors are more favorable.
LPN to RN Programs in Mississippi
Licensed Practical Nurses (LPNs) in the state of Mississippi who wish to transition to registered nursing practice can do so via a specialized LPN to RN program. These programs are designed to expand upon the LPN's prior education, making them shorter and more affordable compared to completing a traditional RN program.
LPN to ADN/BSN Programs
Those pursuing this pathway can choose either an LPN to ADN or an LPN to BSN program, depending on their professional goals. The LPN to ADN is the shorter of the two, usually taking a year or less to complete. Decatur's East Central Community College, for example, offers a specialized LPN to RN program that allows for advanced placement into the ADN program for current LPNs. Those wanting a slightly more advanced practice may wish to pursue an LPN to BSN program, which will require more coursework. William Carey University's Hattiesburg and Tradition campuses both offer an LPN to BSN program that can be completed part-time in 30 months or full-time in 18 months.
BSN Programs in Mississippi
Those wanting a more advanced nursing degree are encouraged to consider a Bachelor of Science in Nursing (BSN). This degree follows a traditional 4-year curriculum and it most commonly found at larger universities in more urban parts of the state. Completing your BSN degree is a great way to become an RN, and will provide numerous opportunities for specialized nursing jobs and higher pay.
There are roughly 8 schools throughout Mississippi that offer approved and accredited BSN programs.
What To Look For in a BSN Program in Mississippi
It's important to compare BSN programs before you make your final decision. Things like cost, accreditation, and location should be top considerations. If you already hold a bachelor's degree or higher in another field, you'll want to look for a school that offers an accelerated BSN program, which is a specially designed BSN program for those pursuing nursing as a second career. Additionally, if you are already an RN via an ADN program but want to advance, you'll want to find a school that offers an RN to BSN bridge program.
Belhaven University in Jackson, MS, is one school in the state offering a fully accredited BSN program.
BSN Program Length in Mississippi
If you are pursuing a standard, pre-licensure BSN degree, you can expect it to take 4 years to complete. Accelerated BSN programs are shorter, at roughly 15 months from start to finish, but you are required to hold a bachelor's degree or higher in another subject to be eligible for this program. Lastly, RN to BSN programs can take 1-2 years to complete, depending on the type of coursework already completed. It's a good idea to inquire about program length for your preferred BSN program at any school you are considering.
BSN Program Admission Requirements in Mississippi
BSN programs can be competitive, so you'll want to be sure you meet all the minimum entrance requirements. Schools may differ, but in general, you can expect to find something similar to the following:
Submit copies of all official transcripts
Complete all prerequisite courses with a grade of C or higher
Obtain a composite ACT score of 21 or better
Earn a minimum score of 66 on the ATI TEAS (Test of Academic Skills)
Tuition and Costs of BSN Programs in Mississippi
While BSN costs in Mississippi are on par with the rest of the country, you will need to budget carefully. Tuition, mandatory school fees, textbooks, uniforms, lab fees and more can vary from school to school and will add up quickly. Scholarships and financial aid may be options; your school of choice will be able to provide you with more information if you qualify.
As an example, tuition for the BSN program at Mississippi University for Women, located in Columbus, is estimated at $3,000+ per semester for full-time in-state students, not including any additional fees.
Advantages of BSN Programs
A BSN is an important degree to hold if you are interested in moving up the healthcare career ladder. Not only will it prepare you for nursing jobs in pediatrics, surgery, hospice care and more, it will also provide the basis for a graduate degree, should you decide to pursue one. Students looking for a traditional 4-year university experience also tend to be drawn to BSN programs as well. The prevalence of alternative BSN programs like the accelerated and/or RN to BSN programs are also growing in popularity as well, making it a great degree to earn no matter what stage of education you are at.
MSN Programs in Mississippi
Beyond the ADN and BSN lies the Master's of Science in Nursing (MSN) degree. This graduate-level program can lead to specialized nursing jobs such as Clinical Nurse Specialist, Nurse Midwife, Family Nurse Practitioner, and other jobs in higher education and administration. You must already hold an RN to pursue an advanced MSN degree.
Mississippi is home to more than 4 schools that offer a fully accredited MSN program.
MSN Program Length in Mississippi
Generally speaking, an MSN program will take 2-3 years to complete. It can veer on the longer side if you are pursuing a nursing specialty which requires more coursework, as some schools offer specialized MSN degrees in addition to the general MSN program. Flexibility in coursework scheduling is also common for this type of advanced program, as schools understand the time demands on the busy working nurses who pursue this type of degree.
MSN Admission Requirements in Mississippi
While each school will have its own set of entrance requirements, the below are representative of real admission requirements for MSN programs in the area:
BSN from an accredited institution
Minimum cumulative GPA of 3.0
Satisfactory score on the GRE test
Evidence of current unrestricted licensure as an RN in Mississippi
At least one year of clinical experience as an RN
Tuition and Costs of MSN Programs in Mississippi
Completing a graduate-level degree in nursing can be a costly endeavor, so it's imperative to vet each school's program thoroughly to ensure that you understand all the costs. Tuition, transportation, textbooks, lab fees, equipment and more will be required expenses under most MSN programs. To provide a real-world example on cost, the tuition for an MSN student taking 9-13 semester hours per term at the University of Southern Mississippi in Hattiesburg is approximately $3,829.50 for in-state residents.
For NP programs visit:
Getting a Mississippi Nursing License
Mississippi regulations for nursing licensure by examination and those from another state by endorsement:
A completed application along with fees, should accompany the following items:
Criminal Background Check
Official transcript - sent directly from the nursing school to the state board
Completed CBC through 'Student Status Inquiry'
Passing score on NCLEX exam
Licensure by endorsement can be obtained by submitting a completed, notarized application with fees, as well as:
Passport photo 2" x 2" signed and dated
Declaration of residency
Verification of licensure - either by request form or NURSYS (if applicable)
Transcript - sent from school to the state board
'Authorization to release information' form signed and notarized
Accelerated Nursing Programs in Mississippi
At the end of 12 months you could earn an accelerated BSN degree from an accredited program in the state of Mississippi. The program is intense because of the full-time course load, as well as clinical hours required to be completed. Although the nature of the program is intense, the end results of obtaining your degree and fast tracking your career will definitely pay off. Programs such as this will have different requirements for entrance, so be sure to check the prerequisites of the program you wish to attend. Any additional course credits that must be completed will add to the amount of time to completion and the amount of tuition costs.
Are we missing your school's program or need to update information listed? Please contact us so we can make the necessary changes.
Recent Articles
Cities in Mississippi