Director of Nursing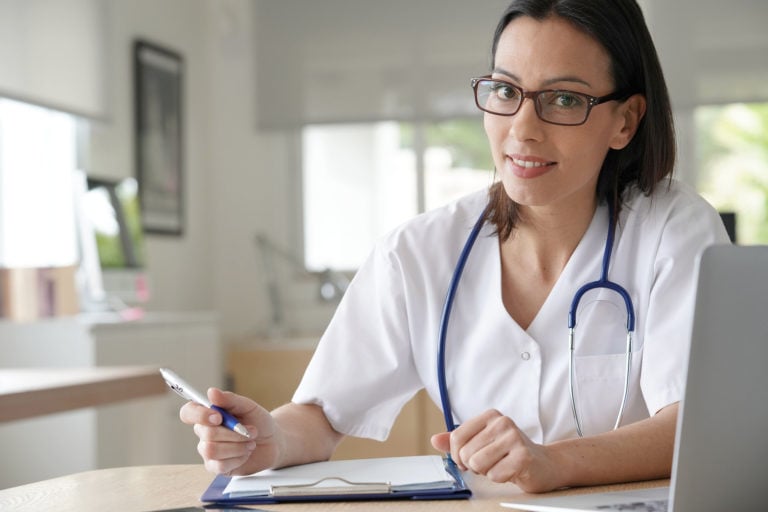 What Is a Director of Nursing?
Directors of Nursing (DON), also known as nurse directors, are registered nurses (RNs) who assume responsibility in an administrative capacity combing years of clinical nursing experience, education, and managerial skills to develop organizational structure and standards of care. This professional nursing position advises medical staff, department heads, and administrators in matters related to nursing service within the complex healthcare system while being a resource for others within the community. Directors of Nursing frequently serve as a liaison between the nursing staff and the facility's doctors and management by addressing problems or concerns and facilitating improvements. The Director of Nursing's key roles are expansive, from interpreting and rewriting policies and objectives of nursing service within a system, to giving input into developing the budget, to supporting staff and community groups. Directors of Nursing typically work a full-time office position and possess strong leadership qualities including superb communication and conflict-resolution skills.
Becoming a Director of Nursing
Most Directors of Nursing have at least 3+ years of managerial experience combined with a clinical nursing work history and formal education.
What Are the Educational Requirements for Directors of Nursing?
Nursing directors need at least a Bachelor's of Science (BSN) in nursing, and some facilities prefer a master's degree, either in nursing or in an administrative field such as public health administration or business administration. Some facilities will accept candidates with an associate degree in nursing with extensive experience, but nurses with at least a bachelor's degree will have greater employment opportunities. The U.S. Bureau of Labor Statistics (BLS) reports that a Master's of Science in Nursing (MSN) and/or Healthcare Administration is quickly becoming more necessary for Directors of Nursing as these programs provide leadership training, communication, and critical thinking beyond what is provided in undergraduate work. Those wishing to advance their career further can earn their Doctor of Nursing Practice (DNP) in Executive Nursing Administration. Nursing directors must also hold state licensing as registered nurses by passing the NCLEX-RN, administered by the National Council of State Boards of Nursing just as all practicing nurses are required to do.
Are Any Certifications or Credentials Needed?
There are opportunities for Directors of Nursing to become certified in Nurse Executive Certification (NE-BC) through American Nurses Credentialing Center (ANCC) and Director of Nursing Services (DNS-CT) through The American Association of Directors of Nursing Services (AADNS). Some employers require certification in health care management or in specialty areas of nursing such as long-term care. The National Association of Directors of Nursing Administration in Long Term Care offers an exam for Certified Director of Nursing (CDON). To be eligible to take the certification exam, candidates must be licensed as registered nurses and have at least two years of full-time experience as directors or assistant directors of nursing. They must re-certify every five years, demonstrating they've worked at least 1,000 hours as directors of nursing or consultants during that time and completed at least 75 hours of continuing education. Read more for further clarify on nurse executive certifications.
Where Do Directors of Nursing Work?
Nursing directors usually work in an office setting alongside other healthcare administrative professionals, either from a central corporate setting or within individual facilities depending on their specialty. They usually work full-time, although their hours may be irregular (such as 12-hour shifts), in the evenings, overnight, or on the weekends, depending on the employer and situation.
Settings where Directors of Nursing may find employment include:
Hospitals
Physicians' clinics
Long-term care
Insurance companies
Government agencies
Healthcare system corporate office
Universities and colleges
What Does a Director of Nursing Do?
Directors of Nursing compassionately organize and oversee nursing operations while coordinating with other healthcare professionals within an organization to develop an efficient high-quality care environment through objectives and long-term goals.
What Are the Roles and Duties of a Director of Nursing?
Supervising and reviewing nursing staff
Overseeing the department budgets
Reporting to high-level staff members
Maintaining high standards of care
Managing patients' data and medical records
Interacting with doctors, patients and family members
Overseeing staff operations, business planning and budget development
Ensuring the facility follows professionally set standards, including state and federal regulatory requirements
Planning and directing the nursing program
Maintaining relationships with patients and families
Overseeing inventory, order processing and distribution of products and services
Resolving escalated issues as they arise from operations and requiring coordination with other departments
Director of Nursing Salary & Employment
According to the U.S. Bureau of Labor Statistics (BLS), medical and health service managers, including Nursing Directors, can expect to see a 20% increase in employment from 2016-2026, which is high above the average as the need for professional nurses continues to climb.
The median salary for these professionals in May 2018 was $99,730 annually, however, salaries as high as $127,166 to $167,520 have been reported. Salary ranges can vary widely depending on the location and other important factors including education, certification, skills, work history, and the number of years within the profession.
Helpful Organizations, Societies, and Agencies