Nurse Executive Certification
Nurse executives are high-level leaders of a healthcare organization. They are important in that they see the needs of the organization as a whole, but from a nursing perspective. They help develop policies and procedures that lead to improved patient care outcomes, develop and implement tests of change, and serve as patient care advocates. They must also maintain a level of financial responsibility, ensuring the organization remains efficient while providing high-quality care.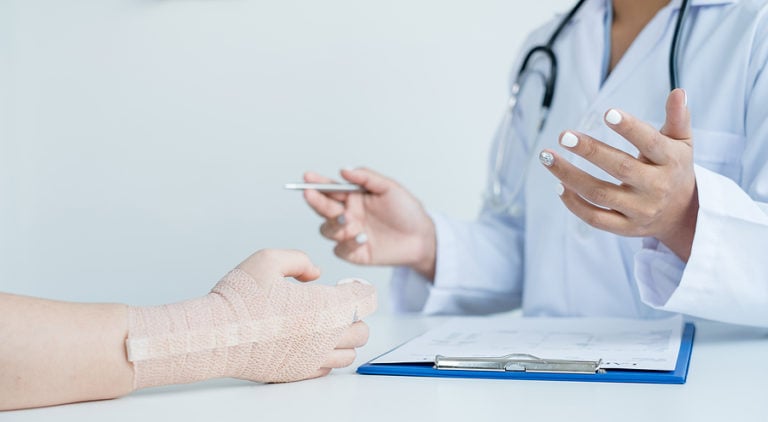 Why Do I Need a Nurse Executive Certification?
Once a nurse completes a BSN, MSN or dual MBA/MHA program, he or she may choose to become certified as a nurse executive. Certification demonstrates a high level of competence in the field, and may often be required for an executive position. Experience in nursing leadership or administration is necessary for certification, so once certification is obtained, the nurse is deemed an "expert" in the field.
Where Can I Get a Nurse Executive Certification?
While advanced practice nursing programs help prepare one for an executive-level role, certification is earned via outside agencies. The following are a couple of ways nurses can become certified:
The American Nurses Credentialing Center (ANCC)
Certification Name: Nurse Executive Certification
Credential Awarded: NE-BC
Cost: $395 (non-members), $270 (American Nurses Association members)
Certification Requirements & Eligibility
To earn certification as a nurse executive, applicants must meet the following requirements:
Hold a current RN license
Have a bachelor's degree or higher in nursing
Have experience as nurse manager, supervisor, director, or assistant director full time for 24 months (or equivalent) in the last 5 years, OR
Have had a faculty position teaching nursing administration in a graduate program, OR
Have held a position in nursing management or executive consultation position full time for 24 months (or equivalent) in the last 5 years
Have completed 30 continuing education credits in nursing administration within the last 3 years (does not apply to those who hold a master's degree in nursing administration)
The American Organization for Nursing Leadership (AONL)
Certificate Name: Certified in Executive Nursing Practice
Credential Awarded: CENP
Cost: $325 AONL members, $450 non-members
Certification Requirements & Eligibility
The AONL lists the following requirements for CENP certification:
Have a valid, unrestricted RN license
Have a master's degree or higher plus two years of experience in a nurse executive role OR
A bachelor's degree in nursing plus four years of experience in an executive nursing role
See All Nursing Certifications