5 Specializations For Nurses Who Enjoy Travel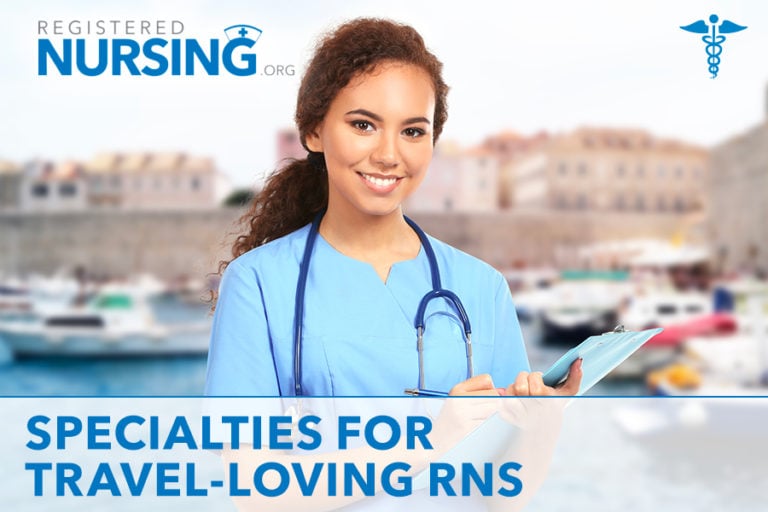 For individuals in the nursing profession who possess an innate passion for exploration and a deep-seated desire to effect positive change in a myriad of diverse environments, pursuing a career that entails extensive travel can be profoundly fulfilling. These nursing vocations allow healthcare professionals to deliver essential medical services and traverse the globe, immerse themselves in various cultures, and broaden their horizons. Below, we delve into five exhilarating RN careers that are tailor-made for those whose hearts are set on combining compassionate healthcare with wanderlust.
Travel Nurses
At the forefront of nomadic nursing careers are the esteemed travel nurses. These healthcare trailblazers embark on short-term assignments that take them to a plethora of healthcare facilities spanning the nation and, in some instances, even overseas. This career's beauty lies in its flexibility, enabling nurses to handpick their destinations, often aligning with areas experiencing a high demand for patient care. In addition to a sense of adventure, travel nurses are privy to competitive compensation packages that encompass benefits, accommodation, and travel allowances. Their journeys take them through a tapestry of healthcare settings, allowing for the expansion of their clinical repertoire. Simultaneously, they find themselves fully immersed in diverse communities, making this vocation an ideal choice for nurses driven by wanderlust and a desire to make a meaningful impact.
Experience: Most travel nursing agencies require at least one year of clinical experience in a hospital setting.
Flight Nurses
In the realm of nursing, flight nurses are a breed apart, blending the roles of healthcare provider and first responder uniquely adventurously. Their primary responsibility revolves around delivering critical care to patients during air ambulance transport, which can take them across the nation and globally. These specialized healthcare professionals must be prepared for high-stress scenarios and undergo rigorous training in emergency care. Their noble work facilitates access to medical treatment in remote, often challenging terrains, or during situations of utmost urgency. Not only do they profoundly impact lives, but they also gain the privilege of observing the world from an entirely distinctive vantage point.
Education: Becoming a flight nurse typically requires an RN license, which can be obtained through an ADN or BSN program. However, due to the high-stress and critical nature of the job, many employers prefer candidates with a BSN.
Experience: Flight nursing often demands a minimum of three to five years of experience in emergency or critical care nursing.
Military Nurses
Military nurses serve valiantly in various branches of the armed forces, and within their dedicated service, they frequently find opportunities to explore different parts of the world. Stationed domestically or overseas, military nurses often work in a kaleidoscope of environments, ranging from military bases to field hospitals. Their noble calling involves providing healthcare services to service members, veterans, and their families, ensuring their well-being while contributing to safeguarding their country. In this multifaceted career, travel is not just an incidental perk but an integral part of the mission. Check out our Guide to Military Nursing for more.
Education: Military nurses typically require a BSN to qualify for service in the armed forces. The military may provide additional training specific to your role.
Experience: While some military branches accept newly graduated nurses, others prefer candidates with a few years of clinical experience.
Missionary Nurses
Missionary nurses are individuals who seamlessly amalgamate their nursing prowess with their deep-seated desire to enact positive change in underserved communities across the globe. Collaborating with faith-based organizations, they venture into regions plagued by limited access to healthcare services. These intrepid healthcare professionals frequently traverse remote or impoverished areas, rendering essential healthcare and disseminating valuable health education. Through this calling, missionary nurses partake in profound cultural immersion, experiencing firsthand the beauty of diverse cultures while offering life-altering healthcare services to those in dire need.
Education: Missionary nurses need an RN license, which can be obtained through an ADN or BSN program. Read our Guide to Faith-Based Nursing Schools for more information on programs catering to this specialization.
Experience: Experience in various nursing specialties is beneficial, as missionary nurses may encounter a wide range of healthcare challenges in underserved areas.
Certification: Missionary nurses should undergo training to work effectively in different cultures and understand the specific healthcare needs of the communities they serve.
Camp Nurses
Camp nursing beckons as an exceptional choice for nurses who harbor an affinity for the great outdoors and possess a passion for working with children. Camp nurses typically find themselves situated within summer camps, outdoor adventure programs, or residential campgrounds. Their roles encompass providing basic healthcare, administering medications, and promptly addressing minor injuries and illnesses among campers and staff. Beyond the confines of a clinical setting, camp nurses relish a change of scenery and, more importantly, become an integral part of the camp community. They foster health and wellness in a unique environment, further enriching their experiences by witnessing nature's transformative power on the well-being of young minds and bodies.
Education: Camp nurses typically need an RN license, which can be obtained through an ADN or BSN program.
Experience: While experience in pediatric or camp nursing is beneficial, some camps hire nurses with general nursing experience.
Certification: Camp nurses must be proficient in pediatric CPR and first aid, as they often care for children with various medical needs.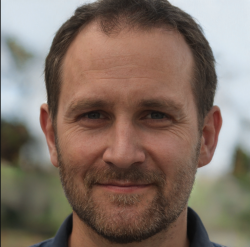 Latest posts by Adam Hanson
(see all)