Best Nursing Schools in Maryland
Selecting the best nursing school in Maryland can be difficult. To make the process easier first look for a school that supports students towards licensure and beyond. A great way to measure this is through NCLEX-RN "pass rates." We have ranked the top 10 nursing schools in Maryland by analyzing current and historical NCLEX-RN "pass rates", meaning the percentage of graduates who pass the exam, out of the 25 RN programs in the state. Programs reviewed include schools that offer an Associate in Nursing (ADN/ASN), BSN, or Direct-Entry MSN Degree.
For more information on our top nursing school rankings, see our Methodology Page (https://www.registerednursing.org/rn-ranking-methodology/).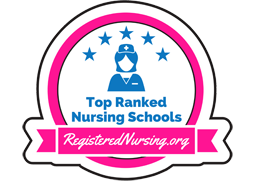 25

10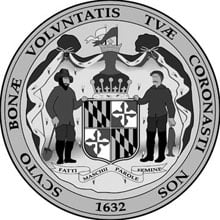 Maryland is moving into a nursing industry that includes an importance on higher learning. To be able to provide the best patient care possible, the state has taken to a philosophy of promoting higher learning. The average nurse with their Bachelor of Science in Nursing (BSN) can earn almost $30,000 more annually, than their counterparts with a diploma/certificate. Maryland is helping candidates that are patient-driven to upgrade their skills or are encouraging new students to go further in their studies. The annual salary, expedited career advancements, and job opportunities are just a few ways the state is compensating the needed skill sets.
For RN bridge programs visit:
ADN Programs in Maryland
With changes in the healthcare system, nursing is always an in-demand profession. Many students opt to take the shortest and most price-conscious option to their RN licensure, which is the ADN or Associate's Degree in Nursing.
With about 15 ADN programs located throughout the state, students have a variety of options to pursue the first leg of their post-secondary career. While students often continue their education through a bridge program or later, many ADN graduates sit for their NCLEX-RN licensure and get to work caring for patients.
What to Look For in an ADN Program in Maryland
ADN programs are as diverse as students are - so how can you narrow your choices to find the right school for you? Taking a careful look at a college and program's accreditation, licensing and outcomes can help students decide which institution is right for their lifestyle, personality, and values.
Accreditation
Accreditation is important - most, but not all colleges are accredited and the same goes for nursing programs. Accreditation is a voluntary process whereby institutions invite a committee - in this case, the Middle States Commission on Higher Education, reviews the college to make sure that students will receive the education they have signed up for - the college reviews programs, facilities, policies and a number of other metrics, then suggests improvements where needed. Similarly, ADN programs are accredited and have similar expectations through either the Commission for Education in Nursing (ACEN) or the Commission on Collegiate Nursing Education (CCNE).
Licensing
The state's Board of Nursing has a stake in making sure that ADN programs can maintain licensure. Without the support and review of nurses on the board, student program standards may not line up with licensure exam standards, leaving potential nurses unable to pass licensure exams.
Program Outcomes
The measure of student success and faculty motivation is often able to be determined from program outcomes. This data is often displayed on the program website or the college's website, and may contain information like the following:
Enrolments compared to diplomas each year
Student attraction measures
Vocational preparedness metrics
NCLEX exam data
Student satisfaction survey information
Hagerstown Community College is located in the community of Hagerstown, Maryland. The school's ADN program faculty focuses on leading students toward a strong grasp of the fundamentals regarding empathetic, evidence-based patient care for all.
ADN Program Admission Requirements in Maryland
Program admission requirements are an important factor governing your school choice. Requirements vary from college to college, but overall are similar. Read on to learn what you can expect when you apply:
Apply online with a complete application
Finish the supplementary writing/personal statement
Submit your official transcript(s)
Submit competitive SAT and ACT scores (old or new)
Submit SAT II if desired
Submit TOEFL if applicable
Include all application fees
Attend an interview if warranted
Show proof of vaccinations and background check
Tuition and Costs of ADN Programs in Maryland
The community college has the most affordable tuition of any post-secondary option - that means that its popularity will not wane any time soon. However, tuition is only one of the costs that students will incur when they go to college. Some of the other costs are food and housing - or commuting costs - applicable fees, books, and equipment.
Anne Arundel Community College has a number of tuition tiers, depending on where students have their permanent address. Living in Anne Arundel County offers the lowest tuition at about $110 per credit hour; living in Maryland raises the price by $100, and out of state residents pay almost double that amount. Additional fees are calculated separately.
Advantages of ADN Programs
The advantages of ADN programs are numerous. Pricing is a major concern for students, and the comparatively low tuition cost for students can sometimes mean the difference between going for post-secondary education or not. A compounding factor for the tuition costs is the fact that students are generally only in college for 2 years before graduation.
LPN to RN Programs in Maryland
Those who have gone through training and licensure to become a Licensed Practical Nurse (LPN) have the option to earn their RN education via a bridge program. Whether the LPN chooses an ADN-based program or a BSN version, there's a school in Maryland to suit every need.
LPN to ADN/BSN Programs
For LPNs looking to enter entry-level nursing positions, an LPN to ADN program may fit the bill. This intensive program consists of lecture/discussion as well as clinicals and labs and can be completed in around 13 weeks. Montgomery College in Rockville, for example, offers an 8-credit LPN to ADN program.
For LPNs looking to become BSN-educated, there are LPN to BSN transitional programs as well. Students in these programs get an even more in-depth nursing education. Frederick Community College offers an LPN to BSN program in conjunction with Frostburg State University that culminates in both an ADN and BSN degree. Through this program, students are able to complete coursework through Frostburg State while completing clinicals through Frederick Community College.
BSN Programs in Maryland
Offered as an undergraduate degree or the first step in university education, the BSN or Bachelor's of Science in Nursing is a four-year commitment to a future career. Students who graduate with a BSN degree have to sit the NCLEX exam for licensure in the state that they wish to practice in - it's the NCLEX that is the determining factor as to whether a nurse can practice.
Between Maryland's public and private universities, there are upward of 10 universities that offer the BSN program to students.
What To Look For in a BSN Program in Maryland
Carefully reviewing your potential BSN programs can make a lot of difference in how satisfied you feel with your education. The best programs are often the ones that value diversity in faculty, student body, and patients. Faculty should have top-notch credentials and fully endorse the philosophy of nursing as important members of the healthcare team.
The University of Maryland School of Nursing is found in the heart of Baltimore. Students specialize in the integration of medicine, leadership, and empathy in order to change the healthcare outcomes of patients from all lifestyles - improving their community and changing the world.
BSN Program Length in Maryland
Ranging from 110 to 125 credit hours, BSN programs in Maryland are almost double their ADN counterparts. While both pathways prepare students to sit the NCLEX examinations for licensure, a BSN offers much more theory for students who have that interest. BSN programs can also be 'accelerated' that is, condensed from 8 semesters in 4 years to as little as 2.5 years of non-stop coursework.
BSN Program Admission Requirements in Maryland
Program requirements for BSN applicants are unique to the university that offers them; however, there are some similarities between schools. Read on to find out what you'll need to apply to your schools of choice.
Students must pay the application fee (non-refundable)
Official transcripts must be submitted
Personal essay portion must be submitted
Resume must be submitted
Two letters of recommendation from academic sources
GPA must be a minimum 3.0 cumulative
Tuition and Costs of BSN Programs in Maryland
Universities have come under a lot of heat in recent years for raising tuition, however, many students still feel that there is great value in pursuing a BSN, due to the flexibility and job opportunities that it provides upon graduation and licensure. In addition to tuition, however, are the costs of attending classes (books; materials) as well as costs of living (room; board). Students are advised to carefully review costs to find out what their financial obligation is.
Full-time students who are also residents of the state can expect to pay about $4,600 per semester at the University of Maryland. Fees, housing, and incidental costs are not included in this figure.
Advantages of BSN Programs
There are distinct advantages to pursuing a BSN program. For instance, while class sizes are large, there is an opportunity to network and learn a lot of additional information due to the diversity of classmates and patients. Further, universities are often located near urban centers, which contributes to the diversity of learning experiences.
MSN Programs in Maryland
If you have dreams of specializing in a certain field of nursing care like acute care, or gerontology, then pursuing your MSN or Master's of Science in Nursing might be exactly what you should do. Many students find a graduate school to be a significant change from undergraduate work due to balancing personal and professional commitments.
A few schools throughout the state offer graduate programs in nursing that cover an array of MSN specialty tracks. Programs are offered both full and part-time to provide a range of offerings to all who meet the rigorous admissions criteria.
MSN Program Length in Maryland
MSN programs can vary in length, depending on the faculty offerings and RN experience. Generally, however, programs are 1 to 2 years in length that allows time to accrue about 40 credit hours and hundreds of hours of clinical time toward your specialty.
MSN Admission Requirements in Maryland
MSN programs have unique admission requirements that have to do as much with the facility and specialty offerings as with student merit. Students are reminded that MSN entry is highly competitive - ensure that you're able to devote the appropriate amount of time to your entry package in order to make a great first impression. Some of the core criteria are included here:
Official transcript from a Middle States Commission on Higher Education accredited baccalaureate nursing program
Three professional recommendation letters
Have work experience greater than 1 year
Professional portfolio including CV
An unencumbered RN license to practice in Maryland
Criminal Offense Record Investigation negative
Graduate application and fee
Tuition and Costs of MSN Programs in Maryland
Graduate students at the Johns Hopkins School of Nursing can expect to be charged about $1700 per credit hour for each of the credits they will take toward their MSN. Students are encouraged as always to investigate all financial aid options at regular intervals to help defray the costs of tuition, housing, and related university expenses.
For NP programs visit:
Getting a Maryland Nursing License
Maryland Board of Nursing requirements for licensure either by examination or endorsement are:
Candidates must complete an application and submit the following documentation:
Official final sealed transcript - if not already sent electronically from the nursing program (Maryland only)
Criminal background check - including fingerprint card
Registration for NCLEX exam
Recent Passport photo - signed
Application must include Social Security Number or Federal Tax ID Number
If applying for licensure via endorsement you must include the above criteria and the following additional information:
Verification of licensure from original state obtained - verification form or NURSYS (if applicable)
Accelerated Nursing Programs in Maryland
Maryland has accelerated nursing programs offered at a number of institutions, all of which have their own set of entrance requirements. Before entrance into the program, there are required courses to be completed that will consequently affect the overall tuition costs. Tuition varies from program to program, as well as institution, each college charges various rates for course credits, making tuition varied. Accelerated BSN programs can be completed, once prerequisite course are complete, in about 12 to 18 months.
Are we missing your school's program or need to update information listed? Please contact us so we can make the necessary changes.
Recent Articles
Cities in Maryland