Best Nursing Schools in New Hampshire
Selecting the best nursing school in New Hampshire can be difficult. To make the process easier first look for a school that supports students towards licensure and beyond. A great way to measure this is through NCLEX-RN "pass rates." We have ranked the top 5 nursing schools in New Hampshire by analyzing current and historical NCLEX-RN "pass rates", meaning the percentage of graduates who pass the exam, out of the 15 RN programs in the state. Programs reviewed include schools that offer an Associate in Nursing (ADN/ASN), BSN, or Direct-Entry MSN Degree.
For more information on our top nursing school rankings, see our Methodology Page (https://www.registerednursing.org/rn-ranking-methodology/).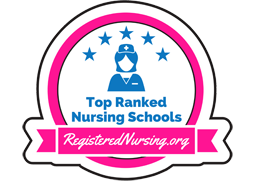 15

5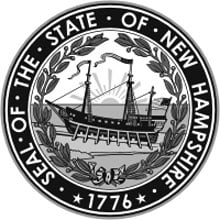 With a growing need for healthcare practitioners, nursing employment in New Hampshire is ripe for the picking. In fact, New Hampshire Employment Security projects a bountiful amount of registered nursing job openings each month. Pair this with the average median annual salary of $72,760 (per the Bureau of Labor Statistics), and you have an excellent incentive to move forward with a nursing degree in the "Granite State". Luckily, there's no shortage of nursing schools in New Hampshire to suit everyone's needs.
For RN bridge programs visit:
ADN Programs in New Hampshire
There are many programs you can take in order to receive a registered nursing license, and an Associate's Degree in Nursing (ADN) is an especially popular one. At 2 years in length, it's one of the faster options, making it ideal for those who want to begin working as quickly as possible.
There are roughly 9 programs in the state that offer an accredited ADN program.
What to Look For in an ADN Program in New Hampshire
It can be overwhelming to compare ADN programs. To make it easier, be sure to pay particular attention to the following to ensure you find the right school for you:
Accreditation
Proper accreditation from nationally recognized organizations like the Commission for Education in Nursing (ACEN) and/or the American Association of Colleges of Nursing's Commission on Collegiate Nursing Education (CCNE) is a great way to ensure that your school of choices offers a quality ADN program. Beyond that, you will also need to check with the New Hampshire Board of Nursing to make sure that the program is recognized in your state.
Licensing
Once you complete your ADN program, you are required to take and pass the National Council Licensure Examination (NCLEX) so that you can receive your registered nursing license from the state of New Hampshire. It is wise to take a thorough look at your school of choice's nursing curriculum and NCLEX pass rates to be sure that it will fully prepare you for this important exam. The American Association of Colleges of Nursing reports that in 2015, 709 individuals took the NCLEX-RN exam for the first time and that 87% of new nurse grads who took the exam received licenses.
Program Outcomes
To really compare each school's program, it's a good idea to look at past data and program statistics. Most schools will provide information on:
Graduation rates
NCLEX-RN pass rates
Graduate satisfaction
Employment rates
River Valley Community College in Claremont, NH, is one example of a school in the state offering a fully accredited ADN program.
ADN Program Admission Requirements in New Hampshire
Most programs have rigorous standards for admission. While each school and program can differ in regards to requirements, you can expect to find something similar to the following:
Complete the college application and pay the fee
Provide evidence of high school or college credits in algebra, chemistry, and English with grades of "C" or better
Meet minimum score requirements in all four sections on a single Assessment Technologies Inc. (ATI) Test of Essential Academic Skills (TEAS) assessment
Submit two letters of professional reference
Tuition and Costs of ADN Programs in New Hampshire
Typically offered at community and technical colleges, ADN programs, on the whole, tend to be fairly affordable, especially compared to 4-year college degrees. To break it down a little, you'll need to pay for tuition and fees, as well as indirect costs including textbooks, transportation, equipment, and other mandatory expenses. Financial aid is often available for those with need; inquire with your school of choice to see what kind of payment plans and/or aid is available to you.
To give an idea about costs, the tuition for the ADN program at NHTI, Concord's Community College is estimated at around $200 per credit for New Hampshire residents, not including any additional fees like NCLEX-RN exam prep fees.
Advantages of ADN Programs
For the right type of student, an ADN offers numerous advantages. The shorter 2-year length is certainly ideal for those wanting to get their careers started right away. The availability of this program at smaller community colleges makes it much more accessible for those living outside of main city centers, and the expense of the program at these types of institutions tends to be much more affordable than larger universities. The budget-conscious, eager-to-work student will thrive in an ADN program.
LPN to RN Programs in New Hampshire
An alternative schooling option for established Licensed Practical Nurses (LPNs), the LPN to RN bridge pathway is an accelerated program that leads to either an ADN or BSN degree. These programs take into account the LPN's prior education and experience, making the program substantially shorter than a traditional RN program.
LPN to ADN/BSN Programs
The LPN to ADN program is the quickest route to an RN degree. Those in New Hampshire can enroll in any number of LPN to ADN programs at community colleges throughout the state. NHTI - Concord's Community College offers an LPN to RN program that culminates in an associate's degree in just a few semesters of study. There are currently no LPN to BSN programs in the state, though national online options may be available to interested students.
LPN to RN programs in New Hampshire may require the following for admission:
Completion of any prerequisite courses
Active, unrestricted NH practical nursing license
References or letters of recommendation
BSN Programs in New Hampshire
For those wanting to go above and beyond an associate's degree, a Bachelor of Science in Nursing (BSN) is a smart route to take in order to become a registered nurse. This 4-year program follows a more traditional college path and is often available at larger universities in the state. In addition to the pre-licensure BSN program, many schools in the region are now offering accelerated BSN programs as well as RN to BSN programs to fit a variety of needs.
New Hampshire offers approximately 8 schools with accredited BSN programs scattered throughout the state.
What To Look For in a BSN Program in New Hampshire
Schools and programs can differ dramatically, so it's important to find a BSN program that fits your individual needs. Aside from big factors like accreditation, cost, and program outcomes, things like school location can also make a big difference. It's also a good idea to see what type of BSN programs are offered at the school; if you already hold a degree in another subject, an accelerated BSN may be something to search for. Additionally, if you are already an RN via an ADN, you may want to see if your preferred school offers an RN to BSN program.
Nashua's own Rivier University offers one of New Hampshire's properly accredited BSN programs.
BSN Program Length in New Hampshire
There are a few different types of BSN programs, each with a unique time frame. A traditional BSN sometimes referred to as a "pre-licensure" BSN, will take 4 years (or 8 semesters) to complete. An accelerated BSN program can be completed in roughly 15 months. An RN to BSN option can take 1-2 years from start to finish, depending on whether previous course credits can be transferred over.
BSN Program Admission Requirements in New Hampshire
It's important to make sure you fully understand the admission requirements of the BSN programs you are interested in applying for. Entrance requirements can vary, but the below is a general sampling of what you are likely to encounter:
Submit either an ATI TEAS score at the "Proficient" level or above or a revised SAT (taken as of March 2016) with a minimum score of 1080, with a minimum score of 500 in the Evidence-Based Reading and Writing component and the Math component
Overall GPA of 3.0 or greater
Submit a student essay
Tuition and Costs of BSN Programs in New Hampshire
BSN programs can be costly, depending on the school, but the potential for future earnings can make it well worth the price. Required expenses include tuition, mandatory fees, labs, practice exams, uniforms, equipment, and more. Scholarships can cover some of the cost of the BSN if you are awarded any, as well as financial aid from your school of choice (if applicable).
To provide one example, the BSN program at the University of New Hampshire in Durham, NH, will run you roughly $7,205 per semester for tuition only, as long as you are a New Hampshire resident.
Advantages of BSN Programs
A BSN is great for those who know they want to achieve more advanced careers in nursing. Jobs like school nurse and medical-surgical nurse are just a few of many nursing titles that will require a BSN degree. Nurses who hold a BSN also have the potential to make higher annual salaries than those that hold lower nursing degrees. Due to the variety of ways one can earn a BSN, whether it's through the traditional route, the accelerated route, or via an RN to BSN, this nursing degree is accessible at many walks in life.
MSN Programs in New Hampshire
A Master's of Science in Nursing degree (MSN) is another program available to nurses who want to advance up the career ladder. While you must already be an RN in order to apply for an MSN degree, nursing jobs such as Clinical Nurse Specialist, Certified Nurse Midwife, Nurse Practitioner, and other specialties await upon completion. Along with more responsibility and greater career mobility, these nursing jobs tend to come with higher paychecks as well.
Roughly 4 schools in the New Hampshire area offer accredited MSN programs for your perusal.
MSN Program Length in New Hampshire
You can expect an MSN program to last roughly 2-3 years, depending on the school and the prior nursing courses taken. Many schools also offer flexible MSN course schedules to fit around the schedules of busy working RNs. Part-time schedules, night courses, and online classes are often options. It's a good idea to see what kind of scheduling options your school of choice offers.
MSN Admission Requirements in New Hampshire
MSN programs often require a level of professional experience along with academic standards. Below is an example of what programs in the area may require:
Completion of an ADN, BSN, or diploma from an accredited nursing program and must hold a current, unencumbered RN license
Professional resume
Statement of professional goals and reasons for pursuing graduate study
All official transcripts from colleges or universities previously attended
Tuition and Costs of MSN Programs in New Hampshire
New Hampshire has a few affordable options for MSN programs, although if the cost is a worry you can always consider scholarships and financial aid. Remember that tuition and any mandatory fees will need to be accounted for, along with indirect costs such as transportation, room and board, and other expenses. To provide an example of cost, tuition for the MSN program at Franklin Pierce University in New Hampshire is estimated at $660 per credit hour, not including additional fees.
For NP programs visit:
Getting a New Hampshire Nursing License
New Hampshire's requirements for licensure by examination or endorsement both include submitting the appropriate application and fees, as well as sending additional supporting documentation such as:
Applying by examination you should have ready:
Fingerprint/Background Check
Completed 'Declaration of Primary State of Residency'
Copy of your Driver's License
Official Transcripts mailed or electronically sent from the School of Nursing to the Board
Register for the NCLEX
Applying by endorsement you should submit a completed application and include:
Fingerprint/Background Check
Completed 'Declaration of Primary State of Residency'
Copy of your Driver's License
Verification of licensure from the original issuing state - NURSYS (if applicable)
Learn more about New Hampshire RN license requirements at the Office of Professional Licensure and Certification - NH Board of Nursing.
Accelerated Nursing Programs in New Hampshire
The added benefits of obtaining your degree in nursing has been noticed by nurses across the nation. In order to accommodate the increasing need for qualified nurses, colleges are offering accelerated BSN and MSN courses. In as little as 12 to 18 months you can earn your BSN or in as little as 24 months you can move directly from BA to MSN. Direct entry to either of these programs depends on whether or not you meet the entry criteria, if not, you may have to complete specific courses before the program start date. Costs should be recalculated with any added courses, so check with each program for more accurate information.
Are we missing your school's program or need to update information listed? Please contact us so we can make the necessary changes.
Recent Articles
Cities in New Hampshire