Best Nursing Schools in New Mexico
Selecting the best nursing school in New Mexico can be difficult. To make the process easier first look for a school that supports students towards licensure and beyond. A great way to measure this is through NCLEX-RN "pass rates." We have ranked the top 5 nursing schools in New Mexico by analyzing current and historical NCLEX-RN "pass rates", meaning the percentage of graduates who pass the exam, out of the 20 RN programs in the state. Programs reviewed include schools that offer an Associate in Nursing (ADN/ASN), BSN, or Direct-Entry MSN Degree.
For more information on our top nursing school rankings, see our Methodology Page (https://www.registerednursing.org/rn-ranking-methodology/).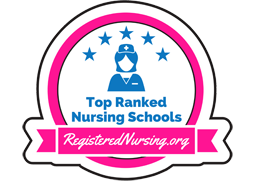 20

5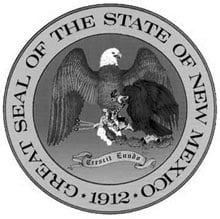 The southwestern state of New Mexico has placed great emphasis on healthcare employment in recent years. In fact, the New Mexico Department of Workforce Solutions reports that employment of registered nurses is the second highest amongst healthcare practitioners and technical occupations in the state, making it one of the fastest-growing occupations. It also offers great salary opportunities, as the Bureau of Labor Statistics reports the average RN salary in New Mexico at $71,730.
For RN bridge programs visit:
ADN Programs in New Mexico
If you're not quite sure where to start, look into earning an Associate's Degree in Nursing (ADN). This is one of the fastest ways to become an RN, as the program is just 2 years in length. It's also highly accessible as it's usually offered at smaller colleges like junior and/or technical schools.
The state of New Mexico has more than 10 schools with ADN programs to choose from. These schools are scattered all throughout the state.
What to Look For in an ADN Program in New Mexico
Once you decide on getting your ADN, you'll need to start researching schools and programs. While there are many factors to choosing the right school for your particular situation, a few of the main things to look for include:
Accreditation
Choosing a school with proper accreditation is huge. This is an easy way to ensure that you will receive a quality nursing education. National organizations like the Commission for Education in Nursing (ACEN) and/or the Commission on Collegiate Nursing Education (CCNE) are two big ones to look for, but there are others out there as well. You'll also want to check with the New Mexico State Board of Nursing to be sure that your desired program is approved locally by them.
Licensing
Upon completion of your ADN program, you'll need to take the National Council Licensure Examination (NCLEX). Once you pass this test, the New Mexico Board of Nursing can issue you a nursing license. It's a good idea to take a look at a prospective school's curriculum, and maybe even speak to some faculty, to be sure that their program will prepare you for this important exam.
Program Outcomes
Most schools provide statistics on how recent graduates of their program have fared. This is a great way to see how successful a prospective school's program is. Be sure to look for outcomes on things like:
Graduation rates
Licensure exam pass rates
Graduate satisfaction
Employment rates
Santa Fe Community College is one school in the region that offers an accredited ADN program.
ADN Program Admission Requirements in New Mexico
Program entrance requirements tend to vary, so it's a good idea to check with any colleges you are considering to make sure you fully understand what's required. Generally speaking, you can expect to find something similar to the following:
Supply official transcripts of all schools attended
Complete all pre-requisite courses with a minimum 2.75 GPA
Complete the ATI TEAS for nursing exam and submit scores
Minimum cumulative GPA of 2.0 or higher
Tuition and Costs of ADN Programs in New Mexico
Cost is one of the biggest things to consider when deciding on an ADN program. Tuition is the main cost and can vary drastically depending on the school. Then you'll have to remember to factor in additional mandatory fees, like lab fees, equipment, uniforms and things of that nature. There are other indirect costs as well, such as transportation, room and board, and parking.
For example, the tuition per semester for the ADN program at New Mexico Junior College in Hobbs, NM, has a maximum cost of $570.00 for 15 credit hours or more for in-district residents, not including special fees.
Advantages of ADN Programs
If you are looking for a nursing program that's relatively quick, readily accessible, and affordable, an ADN is a perfect choice. The 2-year length suits many students who want to begin their nursing careers as soon as possible, and the fact that they are found in many small, community colleges makes it easy to find one throughout the state. They also tend to be cheaper than longer, more advanced programs, so budget-conscious students have an option to suit their needs.
LPN to RN Programs in New Mexico
When Licensed Practical Nurses (LPNs) wish to advance their careers, they have the option of enrolling in specialized LPN to RN bridge programs. These programs allow the LPNs to build upon their prior education and experience to earn a registered nursing degree, often inexpensively and quickly. These programs are ideal for practical nurses who wish to continue working while they pursue an RN degree.
LPN to ADN/BSN Programs
The fastest route to an RN degree is via an LPN to ADN program. These programs can often be completed in just 1-2 years of study. Central New Mexico Community College, for example, offers an LPN to ADN mobility option which admits 16 students each term. For students willing to endure a little more education, the LPN to BSN option culminates in the coveted bachelor's degree in nursing, leading to more employment opportunities and higher pay. New Mexico students may wish to select one of the many national online LPN to BSN programs.
BSN Programs in New Mexico
For those who want a traditional college experience paired with a more advanced nursing degree, a Bachelor of Science in Nursing (BSN) is an excellent route to becoming an RN. At 4 years in length, it's slightly longer than an ADN program, but the job advancement and salary opportunities will grow exponentially with this degree. In fact, many management positions in nursing require at least a BSN degree. There are also BSN options for those who already hold a Bachelor's degree in a different subject (called an accelerated BSN) and for RNs who want to advance with a BSN (called an RN to BSN program).
New Mexico has roughly 5 schools that offer a BSN program.
What To Look For in a BSN Program in New Mexico
There are a lot of things to consider as you research BSN programs in the state. You'll want to ensure that your program of choice is properly accredited, in a good location for you, and has favorable outcomes. If you are looking for an accelerated BSN program, or an RN to BSN, you'll need to make sure that these are program options your school provides, as not all schools offer these specialized BSNs.
As an example, New Mexico State University in Las Cruces is one school in the state that offers a properly accredited BSN program.
BSN Program Length in New Mexico
If you are looking to enter a traditional BSN program, you can expect it to take 4 years to complete. Your training will consist of general education courses, as well as more specific nursing training. If you already have a Bachelor's degree or higher and are interested in an accelerated program, they typically take about 15 months from start to finish. Those looking into RN to BSN programs can expect it to take between 1-2 years to finish.
BSN Program Admission Requirements in New Mexico
BSN programs can be competitive. While programs vary, you'll want to be sure you have something similar to the following completed before you apply:
Completed pre-requisite courses with a grade of C or better
Competency in basic computer skills including general computer knowledge, word processing, data inquiry (databases and search engines), communication (e-mail), and searching the World Wide Web using the Internet
Pass each section (reading comprehension, vocabulary & general knowledge, grammar, basic math skills, biology, and chemistry) of the HESI A2 exam with 75% or higher
Tuition and Costs of BSN Programs in New Mexico
You can expect a few things in regards to the cost of your BSN degree. First is tuition; this is typically the largest cost associated with your degree. Next are extra miscellaneous expenses which are mandatory, indirect costs. These include things like textbooks, lab fees, transportation, and more. Make sure you understand all the costs of your program of choice before you settle on a school.
To give you an example of cost, the tuition, and fees for the BSN program at the University of New Mexico in Albuquerque is approximately $6,250.20 per semester for up to 18 credits for in-state residents.
Advantages of BSN Programs
BSN programs are a fantastic route to earn your RN license. They are more in-depth than shorter nursing programs, and upon completion will give you the opportunity to apply to more advanced nursing jobs and potentially earn more money. The availability of accelerated programs and RN to BSN options make it one of the most versatile nursing degrees you can earn, and something that's accessible no matter where you are in life.
MSN Programs in New Mexico
If you're interested in nursing education with maximum potential, a Master's of Science in Nursing degree (MSN) might be for you. Although you must already hold a BSN before you can enter this program, advanced careers such as Clinical Nurse Specialist, Certified Nurse Midwife, Nurse Practitioner, and more await you upon completion of the degree. Registered nurses with an MSN also have the potential for higher salaries.
A handful of schools throughout New Mexico offer accredited MSN degrees.
MSN Program Length in New Mexico
An MSN will take you approximately 2-3 years to complete from start to finish. This can fluctuate a bit based on the school you choose and the type of MSN specialty you are interested in, as some specialty programs require a few more credits. MSN programs are usually fairly flexible, as they are designed for busy working nurses. Evening and online classes are commonly offered for this type of degree. An MSN will build upon the courses you took during your BSN education.
MSN Admission Requirements in New Mexico
Each school will have its own admission guidelines, but below is a sampling of common requirements for MSN programs in the state:
Minimum GPA of 3.0
Three letters of reference
Letter of intent
A registered nurse in the state of New Mexico with at least one year of work experience in the field
Tuition and Costs of MSN Programs in New Mexico
While tuition will most likely be the biggest cost you'll face with an MSN, you'll also need to account for other mandatory fees. Textbooks, lab fees, equipment, and uniforms are all normal costs that aren't always included in the tuition price. To provide an example, the cost of tuition for an MSN at the University of New Mexico is $573.18 per credit for New Mexico residents (out of state tuition tends to be more; check with your school of choice for details).
For NP programs visit:
Getting a New Mexico Nursing License
New Mexico Board of Nursing regulations for licensure under examination or by endorsement require candidates to submit certain supporting documentation.
If applying via examination, submit your application and include:
Certificate of Eligibility or official transcript - sent directly to the board from the school
Complete Criminal Background Check paperwork for both federal and state
Completed fingerprint card
Register for the NCLEX - complete with passing score
If applying by endorsement you must submit an application and include the following information:
Graduate from a state-approved education institution
Completed Criminal Background Check
Completed fingerprint cards
Verification of licensure from originating state - sent directly from state to the Board or via NURSYS
Learn more about NM RN license information at the New Mexico Board of Nursing.
Accelerated Nursing Programs in New Mexico
The benefits of holding a degree in nursing are being sought after by employers because of the proven track record of BSN or MSN nursing candidates. BSN or MSN nurses are said to be preferred when hiring for new job opportunities. Take one of the 12 to 18 month accelerated programs and become a preferred nurse. Gaining entrance into this program is dependent upon meeting the entrance criteria, which could mean completing various prerequisite courses. Meeting the criteria could mean taking extra time to finish the program, and can also add to the cost of tuition. Tuition costs for every program are different, so get in touch with the college and inquire about the fees.
Are we missing your school's program or need to update information listed? Please contact us so we can make the necessary changes.
Recent Articles
Cities in New Mexico