Best Nursing Schools in North Dakota
Selecting the best nursing school in North Dakota can be difficult. To make the process easier first look for a school that supports students towards licensure and beyond. A great way to measure this is through NCLEX-RN "pass rates." We have ranked the top 5 nursing schools in North Dakota by analyzing current and historical NCLEX-RN "pass rates", meaning the percentage of graduates who pass the exam, out of the 11 RN programs in the state. Programs reviewed include schools that offer an Associate in Nursing (ADN/ASN), BSN, or Direct-Entry MSN Degree.
For more information on our top nursing school rankings, see our Methodology Page (https://www.registerednursing.org/rn-ranking-methodology/).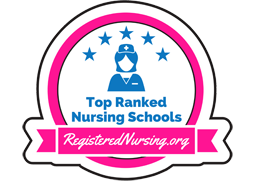 11

5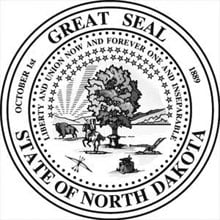 Striving for excellence in the health care system has set North Dakota up to be one of the leading quality patient-based systems. The state is looking at an increase in job opportunities by approximately 20%, making earning a degree in nursing an excellent career move. The Bureau of Labor Statistics reports the average salary of a registered nurse in North Dakota at $65,740, ensuring that a nursing career in the state is both worthwhile and rewarding.
For RN bridge programs visit:
ADN Programs in North Dakota
Earning an Associate's Degree in Nursing (ADN) is a great way to get started as a registered nurse. This program is just 2 years in length, making it a popular and budget-friendly choice for those without the resources or time to complete a 4-year degree. Many community and technical colleges offer an ADN program, making it widely accessible no matter what part of the state you live in.
There are roughly 5 schools in North Dakota that offer an accredited ADN program.
What to Look For in an ADN Program in North Dakota
There are so many things to consider when comparing ADN programs. Here are a few key items to pay particular attention to:
Accreditation
The Accreditation Commission for Education in Nursing (ACEN) and the American Association of Colleges of Nursing's Commission on Collegiate Nursing Education (CCNE) are a few of the nationally recognized organizations that you'll want to make sure your school's program is accredited by. Accreditations ensure that your school is up to par with quality nursing education standards. Aside from this, you'll also want to check that your desired program is recognized by the North Dakota Board of Nursing.
Licensing
A nursing license is received once you've completed your ADN program and passed the National Council Licensure Examination (NCLEX). Your program should fully prepare you for this exam. It's a good idea to check your prospective school's curriculum and even talk to the faculty to ensure that the program has favorable pass rates for the exam. According to the American Association of Colleges of Nursing, 501 students took the NCLEX exam for the first time in 2015, and 93.8% of new nurse grads who took the exam received a nursing license.
Program Outcomes
Checking a prospective school's program statistics is a great way to see what kind of successes their students have had and how pleased they've been with the program. Most schools will provide data on:
Graduation rates
Licensure exam pass rates
Graduate satisfaction
Employment rates
Bismarck State College is one North Dakota school that offers an accredited ADN program.
ADN Program Admission Requirements in North Dakota
It's always advised to check with your school of choice about specific admission guidelines, but the following are some typical requirements:
Minimum GPA of 2.75
Proof of current CPR training for healthcare providers
Completion of candidate interview
Successful completion of a pre-admission examination
Tuition and Costs of ADN Programs in North Dakota
Breaking out the costs of your ADN program can take a little preparation. You will need to pay the main expense of tuition, but you should also expect to pay for additional items such as lab fees, textbooks, uniforms, and more. Depending on your school, these fees will either be included in the cost of tuition or separate expenses.
As an example, Dakota College at Bottineau estimates the cost of tuition and related fees to be roughly $3,000 to $4,500 per semester, depending on residency status.
Advantages of ADN Programs
ADN programs are fantastic for those who are anxious to become a registered nurse quicker than a 4-year program or beyond would allow. They tend to be cost-effective, and are a great starting point for a career as a nurse, as you can always continue your education from there. They are also widely accessible at junior colleges and other similar institutions.
LPN to RN Programs in North Dakota
For Licensed Practical Nurses (LPNs) considering career advancement, LPN to RN specialty programs is a great way to enter registered nursing. These programs build upon the LPN educated already obtained, making them shorter and more efficient than a traditional RN program. Students can choose between an RN to ADN or RN to BSN pathway.
LPN to ADN/BSN Programs
Practical nurses looking for the quickest way to enter registered nursing may choose to pursue an LPN to ADN program, which culminates in an associate's degree in nursing. North Dakota is home to a series of Dakota Nursing "1+1" programs, in which LPNs can earn an ADN in the span of 2 years. A consortium of four-member colleges in the state offer this pathway. For those interested in earning the coveted BSN degrees, LPN to BSN programs exist. North Dakota State University, for example, offers an LPN to BSN that's designed to be completed in six semesters (including summers).
LPN to RN programs in North Dakota may have the following entrance requirements:
Graduate of a state board approved LPN program
Current, active LPN license
Minimum overall GPA (usually 2.5 or higher)
Completion or proof of enrollment in prerequisite courses
BSN Programs in North Dakota
For those interested in a full 4-year degree, a Bachelor of Science in Nursing (BSN) is an excellent option. This slightly advanced program can lead the way to a wider variety of nursing jobs, along with a higher salary. It's typically offered at larger universities in more urban environments. Many schools also offer an accelerated BSN program, for those who already hold a bachelor's degree or higher in another subject, as well as an RN to BSN program for registered nurses who hold an ADN.
Looking for a BSN program in North Dakota? There are about 8 schools currently offering the program in the state.
What To Look For in a BSN Program in North Dakota
It's imperative to fully research any BSN program you are thinking about attending. Cost, accreditation, and location are just a few of the things you'll want to compare. It's also a good idea to see how long the school has offered the program; usually, a school with a long history has a legitimate program.
The University of Jamestown offers a properly accredited BSN program in the state.
BSN Program Length in North Dakota
You can expect a traditional BSN program to take 4 years from start to finish at a university. An accelerated BSN program can take as little as 15 months to complete, but these are reserved only for those who already hold a bachelor's degree in another field. If you are already an RN but want to advance your nursing education, RN to BSN programs are increasingly available at many schools and tend to last roughly 2 years, depending on what kind of specialty you are interested in.
BSN Program Admission Requirements in North Dakota
Each school will have its own set of admission requirements. Generally, though, you will see one or more of the following:
Minimum high school GPA of 3.4 or higher
ACT composite score of 25 or SAT score of 1200
Personal essay
Tuition and Costs of BSN Programs in North Dakota
Aside from the main cost of tuition, you'll need to factor in other mandatory associated fees. Things like books, room and board, transportation, lab fees, and more will need to be accounted for when calculating your comprehensive program costs. It's a good idea to get a breakdown of these costs from your school of choice so that you aren't surprised by any unexpected fees.
As one example of BSN program costs, tuition and fees at Minot State University in North Dakota will run you an estimated $12,450 including room and board.
Advantages of BSN Programs
A traditional BSN is an ideal choice for someone who knows they want a 4-year degree and who also wants to expand their nursing career opportunities. It's also a very versatile degree, as the accelerated program is great for those looking to switch careers, and the RN to BSN is perfect for the registered nurse who wants to advance in their career. Registered nurses who hold a BSN can also expect a higher annual salary, depending on what type of nursing job they land.
MSN Programs in North Dakota
The next educational step in a nursing career beyond a BSN is a Master's of Science in Nursing degree (MSN). An MSN is required for those who want to go into more advanced specialties or apply for jobs including Clinical Nurse Specialist, Certified Nurse Midwife, and Nurse Practitioner, and others. These types of nursing jobs offer increased responsibility and higher pay.
There are approximately 3 schools in the state that offer an MSN program.
MSN Program Length in North Dakota
An MSN program will take, on average, 2-3 years to complete. This can vary a bit based on what type of specialty you'd like to go into, as well as what kind of learning schedule you choose. Many schools offer flexible schedules, including night and online courses, to accommodate busy working nurses. It's a good idea to check with any prospective school to see what kind of course schedules they offer.
MSN Admission Requirements in North Dakota
While requirements can and will vary, you'll generally need the following in order to be admitted into an MSN program:
A BSN from an accredited school
Completion of a statistics course
Minimum GPA of 3.0 for the last 2 years of baccalaureate study
Current RN license and one year experience as an RN
Tuition and Costs of MSN Programs in North Dakota
MSN program costs can vary depending on a few factors. Many programs offer specialty emphasis, and these can come with unique fees and/or different tuition rates. No matter the program, though, you'll need to pay for tuition and other required miscellaneous costs like textbooks, labs, and the like. To give you an idea, the estimated cost for tuition and fees for the MSN program at the University of North Dakota, located in Grand Forks, is roughly $402.67 per credit.
Getting a North Dakota Nursing License
North Dakota has a clearly laid out structure to apply for nursing licensure by examination or endorsement.
Applying by examination you must complete the application and include the following information:
Official transcripts - sent directly from the school to the state board
Register for the NCLEX Exam
Criminal Background Check - including fingerprints
Applying by endorsement requires the following information to be submitted:
Completed Application with fees
Official transcripts - sent from the school to the state board
Verification of original licensure
Criminal Background Check - including fingerprints
Learn more about ND RN license information at the North Dakota Board of Nursing.
Accelerated Nursing Programs in North Dakota
Could you commit to a 12 to 18-month program if it meant that you would have graduated from an accelerated degree program? Employers are looking for nurses that have upgraded their qualifications to that of a degree program, these accelerated programs give candidates that opportunity within a short period of time. Criteria for direct entry is dependent upon the BA you currently hold and if you will need to complete prerequisite courses. The prerequisite course will add a bit of time to the program, as well as vary the cost of tuition, but in the long run, the investment will fast track your career.
Are we missing your school's program or need to update information listed? Please contact us so we can make the necessary changes.
Recent Articles
Cities in North Dakota