Best Nursing Schools in Connecticut
Selecting the best nursing school in Connecticut can be difficult. To make the process easier first look for a school that supports students towards licensure and beyond. A great way to measure this is through NCLEX-RN "pass rates." We have ranked the top 5 nursing schools in Connecticut by analyzing current and historical NCLEX-RN "pass rates", meaning the percentage of graduates who pass the exam, out of the 20 RN programs in the state. Programs reviewed include schools that offer an Associate in Nursing (ADN/ASN), BSN, or Direct-Entry MSN Degree.
For more information on our top nursing school rankings, see our Methodology Page (https://www.registerednursing.org/rn-ranking-methodology/).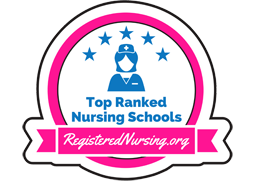 20

5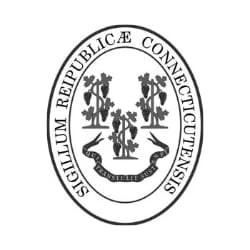 Connecticut is providing support to the state's nursing population in their quest to provide the highest quality nursing care. The need for nurses with a higher education and skill set is being supported by the state by providing assistance in gaining access to education. A nurse with a Bachelor of Science degree in Nursing (BSN) can earn higher yearly salaries, move into leadership roles more readily and are given more diverse job opportunities. The state estimates that 1,200 nursing jobs will need to be filled until 2022.
For RN bridge programs visit:
ADN Programs in Connecticut
Becoming an RN by the quickest possible path as a freshman means that you'll be exploring Connecticut's Associate's Degree in Nursing (ADN) program options. Found at the junior or community college level, ADN programs are typically 2 years in length. With 4 semesters of learning, graduates can take the NCLEX examination and then begin working once they receive their RN license. The state has more than five college programs that offer the ADN option for students, which makes becoming an RN an accessible, achievable goal for all.
What to Look For in an ADN Program in Connecticut
With your location and finances in mind, choosing the right ADN program in the right college environment becomes simple when you examine some information like the following:
Accreditation
The Accreditation Commission for Education in Nursing (ACEN) and the American Association of Colleges of Nursing (AACN) are important organizations that assist schools in establishing and maintaining an excellent nursing education. Students should seek accredited institutions; this information is available both on the school website and on the accrediting body's website and is updated regularly.
Licensing
With the goal of preparing students to take and pass the national NCLEX-RN examination for nursing licensure, it's a great idea for students to ensure that their school is actually eligible for licensure before making a commitment to attend. According to national data, in recent years more than 1,500 graduates have taken the state's licensure testing, but there is definitely room for more qualified nurses.
Program Outcomes
Each college specifically states its program outcomes as a measure of educational objectivity, faculty excellence in teaching, and to attract new candidates. Checking out the following data on your school choices' websites or through the admissions department will help you make a choice for your education:
Number of graduates to students each year
NCLEX-RN exam successes (yearly)
Student engagement and satisfaction
Related field-employment data
Northwestern Connecticut Community College, located in beautiful Bridgeport, is but one of several community colleges that offer the ADN to area students. The school has both a standard option and an accelerated option that condenses 4 semesters into about 18 months of classroom and clinical work.
ADN Program Admission Requirements in Connecticut
While there is lots of growth in the profession on a nationwide level, students must meet their school's rigorous admission criteria - as must any individual who wishes to enter the healthcare field. Each institution is unique, but ADN programs usually have the following types of admissions requirements:
Students must have a GPA of 2.5 or greater in pre-requisite courses
Students must have successfully passed the TEAS
Students must be considered 'in good standing' at the college of their choice
Students must provide transcripts and application fees to the Admissions department at their school
Tuition and Costs of ADN Programs in Connecticut
Over and over, students cite financial pressures as being the biggest stressor in attending post-secondary school. The stress can last long after graduation as students seek jobs that are appropriate to their schooling. In addition to tuition, that pays for classes, faculty, and facilities, pre-licensure nursing students need to manage additional fees for items like materials, textbooks, equipment, and uniforms. Researching tuition costs and total program costs can help students budget successfully. For example, Gateway Community College advises students that their per-credit-hour fee is about $230 to a cap of 17 credit hours per semester. Program and student fees are extra.
Advantages of ADN Programs
Each student's educational journey is unique, and it can be hard to know which path is the right one. There are some factors that come into play when you are considering the benefits of ADN programs as the first step toward your RN license. Many students find ADN programs advantageous because current students comment on the availability and diversity of clinical placements, which is key when considering an experiential education. Also, tuition and associated school costs are often much lower at the college level.
LPN to RN Programs in Connecticut
There are specialty program options available for Connecticut Licensed Practical Nurses (LPNs) who wish to become RNs. These LPN to RN transition programs are typically shorter than traditional programs, allowing students to build upon their prior nursing education.
LPN to ADN/BSN Programs
LPNs in Connecticut can choose between an LPN to RN in a few different formats: a diploma program, an LPN to ADN, or an LPN to BSN. LPN to ADN programs are a popular pathway to registered nursing, as they are fairly short in duration (just a few semesters of study). St. Vincent's College at Sacred Heart University offers an LPN to ADN program that utilizes a mixture of online and classroom-based learning. For those more interested in earning a bachelor's degree, the LPN to BSN program is available. These programs can take 16 months to 2 years to complete, but students get a more in-depth nursing education. Goodwin College in East Hartford, for example, offers an RN to BSN completion program that prepares students for compassionate nursing care.
While admissions requirements for LPN to RN programs vary by program type and school, they will all require the applicant to be a graduate of an approved LPN program and hold an active LPN license.
BSN Programs in Connecticut
While Bachelor of Science in Nursing (BSN) programs are usually twice as long as ADN programs, there are great reasons for this difference. Ideal for students who are unsure of what type of nursing they may wish to pursue, a BSN prepares students for both bedside care and the bigger picture of nursing management and other leadership roles within the hospital or clinic. Some jobs have criteria that favor a candidate with a BSN as compared to other credentials. Within Connecticut, there are eight or so universities that offer a BSN program for students.
What To Look For in a BSN Program in Connecticut
Similar to every life decision, choosing the right BSN program to fit your needs is an important one. You'll definitely want to evaluate whether a program is accredited, and a variety of other factors like program effectiveness, the total cost of attendance, and quality of clinical placements. Many students also factor campus life as an important consideration. Many programs have options for both freshmen students and those who are looking for the abbreviated RN to BSN 'bridge' program to gain BSN credentials in the shortest time possible.
Located in Danbury, Connecticut, Western Connecticut State University has a number of program options for nursing students. An accredited program, students may enter as freshmen or complete the school's two-year RN-to-BSN stream.
BSN Program Length in Connecticut
BSN programs throughout the state are generally two semesters per year, with breaks in the summer and blocks of clinical placement interspersed with classroom time to create an ideal learning environment. Students may have room in their schedule to choose some minor or general interest courses, but usually, between classroom, clinical, work and social commitments, the nursing program is a full-time commitment.
BSN Program Admission Requirements in Connecticut
There is always some variance in admissions between institutions, even for a profession as regulated as nursing. However, some general BSN admission criteria are similar between schools:
Complete course pre-requisites with a grade of C or higher
List personal and professional volunteer involvements
Submit a personal essay to be evaluated on structure, grammar, and content
Submit immunization documents
Provide official transcripts from all prior institutions
Tuition and Costs of BSN Programs in Connecticut
A major factor in student attendance is that of the cost of a BSN degree. The total cost of a degree varies greatly, even within the state, and contains such components as tuition, equipment, texts, and student fees. Remember when researching that costs separate from tuition could be included in the total price, or remain as program fees. An example of tuition costs is that of Quinnipiac University, whose freshman tuition is about $41,000 per year. All students are encouraged to apply for all financial aid options.
Advantages of BSN Programs
A very effective way to enter the field of nursing is with a BSN. With more (and more mobile) job opportunities, you will also be paid more than RNs without a BSN degree. With the number of BSN programs available, there are plenty of pathways to achieving this goal.
MSN Programs in Connecticut
To accelerate your career opportunities beyond what is available with a BSN degree, try pursuing an MSN or Master's of Science in Nursing. Roles such as Clinical Nurse Specialist, Nurse Midwife, and Nurse Practitioner are available to those with graduate-level education. There are a couple of on-campus MSN programs available in the state, and a number of online options locally and through distance education.
MSN Program Length in Connecticut
At a full-time course load, the average graduate course of study requires 3 semesters. With the various commitments that are required at the MSN level, students should carefully consider whether a part-time job in their field is strictly necessary, or whether it might hinder their coursework.
MSN Admission Requirements in Connecticut
Between MSN programs there are some key differences in admission requirements. This depends on the pathways offered to graduate students, overall demand and spacing. However, some core admissions criteria are the same between schools:
Submit all required applications for university and program admission
Provide a transcript of your BSN with a competitive GPA
Provide a professional resume
Provide RN licensure information; be eligible to practice nursing in Connecticut
Have submitted on your behalf the requisite number of professional reference letters to the graduate program Admissions department
Tuition and Costs of MSN Programs in Connecticut
MSN programs do have costs that cover tuition, equipment, course materials and perhaps some additional fees. Housing costs may or may not be itemized depending on the school's policy for graduate students. The Yale School of Nursing's cost per semester of their MSN program is about $19,000 and does not cover incidental or housing costs.
For NP programs visit:
Getting a Connecticut Nursing License
The Connecticut application for nursing licensure through examination or endorsement should include a completed licensure application which must include applicant SSN - the form is available online only.
The following documents must also be submitted:
Proof of U.S. citizenship or imigration status
Completed screening forms including copy of driver's license
Any applicable documentation that shows proof of a name change (i.e. for marital or other purposes)
Complete the NCLEX-RN examination
RN transcripts are to be mailed directly to the state nursing board from your post-secondary institution
Applying for endorsement of your out-of-state licensure includes all the above information as well as the following documents:
Current/active license from another state
Verification of original licensure by examination
Verification of current state license
Proof of employment or of graduation
NURSYS verification request (if applicable)
Declare any and all other states licenses including state, issuance, expiration, number and status. Non-U.S. applicants should arrange to have their certification verified by CGFNS International
Accelerated Nursing Programs in Connecticut
Getting two degrees in one can be an option if you're looking to become a nurse; and in Connecticut there are at least five colleges that offer accelerated nursing programs. You could earn your degree within 12 to 15 months by committing to a full-time course schedule. Some of these programs have prerequisites that have to be meet before entrance into the accelerated program, making the length of the program a bit longer than just the degree portion. Costs of taking these programs vary from college to college depending on the number of credit hours that are involved, meaning if you have prerequisite course required your costs maybe a bit more.
Are we missing your school's program or need to update information listed? Please contact us so we can make the necessary changes.
Recent Articles
Cities in Connecticut