Obstetrics (OB) Nurse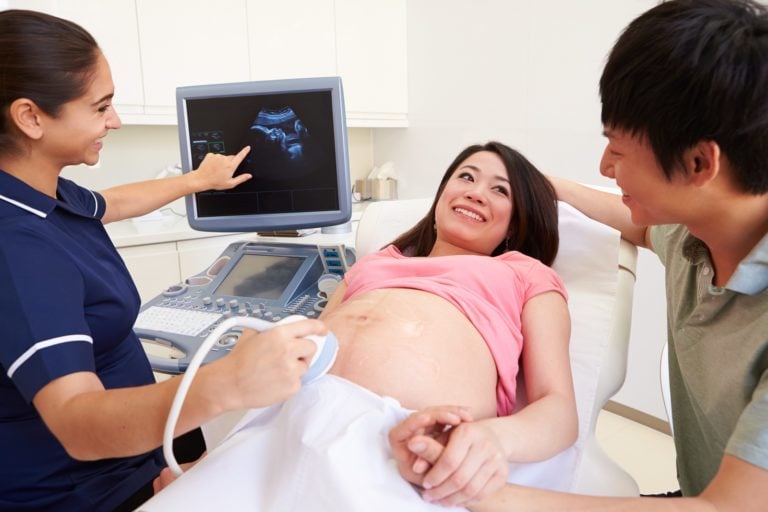 What Is an OB Nurse?
An obstetrics (OB) nurse is a registered nurse who helps care for female patients during pregnancy, labor, and childbirth. Obstetricians and OB nurses play an integral and unquestionably important role during this time in a woman's life. Some obstetrics nurses care for female patients and help them with reproductive health from puberty to menopause. OB/GYN nurse is a blanket term sometimes used to describe OB nurses.
Becoming an OB Nurse?
OB nurses must be registered nurses and have some experience with obstetrics, gynecology, and/or labor. Many gain experience in the maternity ward of a hospital, or become trained as doulas to provide non-medical support to pregnant women until they have enough experience to become an OB nurse. A desire to help women and care for newborn babies is a must for the role.
What Are the Educational Requirements for OB Nurses?
The first step prospective OB nurses should take is to enroll in an accredited university or college nursing program. Most nurses will earn either an Associate's Degree in Nursing (ADN) or a Bachelor's of Science in Nursing (BSN). Graduates with BSN degrees may find it easier to gain employment and have better career prospects, and they can also proceed to graduate school to earn advanced degrees. Upon completion of the nursing degree of their choice, future nurses must sit for an exam called the NCLEX-RN (National Council Licensure Examination). Once they have passed this exam, they can then become licensed to practice nursing in their state. Following licensure, registered nurses (RNs) will need to gain experience as a staff nurse and acquire clinical experience via employment in a distinct area of female health before becoming a credentialed OB nurse.
Are Any Certifications or Credentials Needed?
Acquiring certification in areas such as obstetrics, gynecology, perinatal, and labor & delivery nursing can certainly help drive forward your OB/GYN nursing career. It is the NCC (National Certification Corporation) which offers the Inpatient Obstetric Nursing certification for OB nurses (also referred to as RNC-OB). Prospective applicants need to have a current RN license to be viable candidates. In addition to that, RNs need to have worked in obstetrics for 24 months and have put in, at a minimum, 2,000 hours to be viable candidates for Inpatient Obstetric Nursing certification. When RNs have passed the Inpatient Obstetric Nursing certification examination, they are then able to become fully certified obstetric nurses.
Where Do OB Nurses Work?
OB nurses can be find employment in the following workplace settings:
Obstetrics and Gynecology (OB/GYN) physician's office
Hospital Maternity Ward
Midwife Practice
Family Planning Center
Private Birthing Centers
Urgent Care Clinics
Community Clinics
U.S. Army
Obstetrics Nurse FAQs
Obstetric nurse practitioners usually work in both obstetrics and gynecology. Obstetrics is the care of pregnant patients and their babies, while gynecology focuses on the overall sexual and reproductive health of women.
There are several duties that obstetric nurse practitioners fulfill. For example, they can examine and monitor women throughout their pregnancy. They also assess patients' psychosocial situations to make sure the baby is born into a healthy environment. They counsel on risk factors such as smoking, dietary restrictions, and medication use.
They also monitor the baby throughout the pregnancy. They perform transvaginal and abdominal ultrasounds to monitor fetal heart rate/tone and take measurements. They assess the level of amniotic fluid and note the fetal movements and positioning.
Obstetric nurse practitioners can also manage high-risk pregnancies. An example would be a mother with gestational diabetes. NPs can monitor the mother's blood sugars, ensure the fetus is not growing too large, and prescribe medications to the mother (oral medications as well as insulin). NPs can also provide nutrition education for mothers with gestational diabetes.
When it comes to delivering babies, it depends on the state and organization of employment. Some states allow NPs to deliver, for example, if they work in the emergency room. Some require certification as a nurse midwife. Prospective NPs should research their state and organization's requirements/regulations.
What Does an OB Nurse Do?
Obstetrics nurses support and assist female patients during all stages of their pregnancies and beyond. Duties and responsibilities for OB nurses will vary greatly depending on the setting they're working in. Obstetrics nurses educate their female patients on physical and sexual health. Additionally, they will discuss patients' choices for birth control and other preventative measures like mammograms for the early diagnosis of breast cancer, and HPV vaccinations to help prevent cervical cancer. OB physicians and nurses will often work alongside one another to ensure that their female patients are as healthy as possible. Together they give women guidance on how exactly to prepare both their minds and bodies for pregnancy and provide education on various fertility treatments available. Regular check-ups with OB professionals are a must to ensure the healthiest pregnancy and delivery possible. An OB nurse is a significant presence during these check-ups. Obstetrics nurses will typically be close at hand in the delivery room. They play two primary roles: acting as an assistant for doctors, and as coaches for mothers. OB nurses must also be well prepared for medical emergencies during deliveries.
What Are the Roles and Duties of OB Nurses?
Roles and obligations of OB nurses include the following:
Assist the obstetrician with prenatal exams and procedures including:
o Pelvic exams
o Prenatal screenings
o Urine and blood sample collection
o Weight monitoring
o Ultrasounds
Assist with pregnancy management
Find ways to manage an expectant mother's pain
Teach patients about birth control options
Conduct mammograms and other screenings
Clean, weigh, measure, vaccinate, and monitor the infants and assist the new mother while she recovers from the strain of labor
When an abnormal pregnancy occurs, OB nurses will help expectant mothers to make difficult decisions that will directly impact their health as well as the health of their children.
OB Nurse Salary & Employment
Employment as an OB nurse provides many opportunities for career and personal growth. According to the Bureau of Labor Statistics, the nursing field is one of the fastest growing occupations, with a growth rate projected at 16% in the coming years. OB nurses can expect to make between $62,327 and $77,548 annually, with a national average salary of approximately $68,485. However, there are a wide variety of factors that can affect the salary of an OB nurse such as the region of the country you work in and how many years of experience you have. A nurse's level of education will also make a difference. Advanced practice nurses, especially nurse practitioners in the obstetrics field can make up to $84,000 annually. The Bureau of Labor Statistics projects that nurse practitioners and other advanced practice nurses will be the most in-demand out of all the nursing professions in the coming decade.
Helpful Organizations, Societies, and Agencies