Care Coordination & Transition Management Certification
Registered nurses in ambulatory care and/or acute care departments are often responsible for a wide variety of daily tasks and duties. Rather than the narrow scope of more specialized department nurses, these RNs tend to work with a large interdisciplinary team to provide patient care. In doing so, they must ensure that patients do not fall through the cracks of the healthcare system.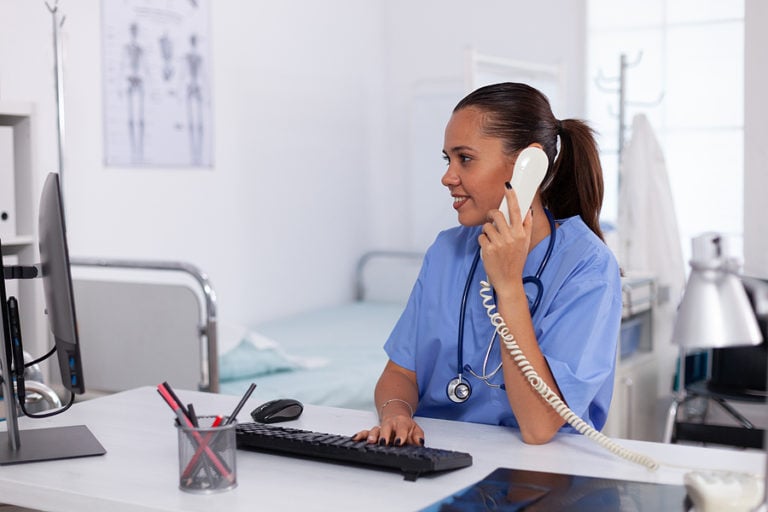 RNs in these settings must utilize various resources to ensure that quality care standards are met, and that patients are able to navigate the system to receive the right medical care. The Care Coordination and Transition Management (CCTM) concept is relevant to these areas of nursing, especially for those in higher RN administrative and management roles, and even for those who educate or are part of a nursing faculty. These nurses may hold a BSN degree, or even higher degrees including MSN and DNP degrees.
Why Do I Need a Care Coordination & Transition Management Certification?
Earning a Certified in Care Coordination & Transition Management (CCCTM) credential is advantageous to nurses, educators, and managers who are tasked with improving the patient experience and outcomes, decreasing healthcare costs, ensuring seamless care transitions, and promoting access to appropriate healthcare. These concepts can be crucial in training and orienting new RNs as well as developing or adhering to policies and procedures. Students often take the CCTM course developed by the American Academy of Ambulatory Care Nursing (AAACN), and then get certified. Obtaining official CCCTM certification ensures that nurses are up-to-date on the latest evidence-based practices for smooth care coordination and transition management, helping them become effective nurse leaders.
The CCCTM certification may or may not be a requirement for nursing leadership roles, but even if it is not explicitly required, an official certification can enhance an RN's chances of securing the kind of management positions they aspire to.
Where Can I Get a Care Coordination & Transition Management Certification?
RNs interested in becoming certified in CCCTM can find details of the joint American Academy of Ambulatory Care Nursing (AAACN) and Medical-Surgical Nursing Certification Board (MSNCB) program here:
Medical-Surgical Nursing Certification Board (MSNCB)
Certificate Name: Certified in Care Coordination & Transition Management
Credential Awarded: CCCTM
Cost: Regular fee is $375; AMSN/AAACN members pay $255; FailSafe participants have no upfront application fees
Certification Requirements & Eligibility
Requirements for this certification include:
Must be a current RN licensed in the U.S. or territories
AND
Practiced for at least 2 years as an RN in a Care Coordination and Transition Management role
AND
Accrued at least 2,000 hours of Care Coordination and Transition Management practice within the last 3 years as an RN
Students must submit an application to receive an exam permit which will contain a 90-day exam window and information on how to schedule the exam
See All Nursing Certifications