Oncology Nurse Certification
Oncology nurses are highly specialized nurses that care for patients undergoing treatment for cancer. Working with this patient population can be both rewarding and challenging, as it can be emotionally draining. It not only requires knowledge of therapeutic medications and treatments, but also sharp assessment skills of a patient's emotional and psychosocial status. Because oncology is such a specialized field, certification in the specialty is often necessary.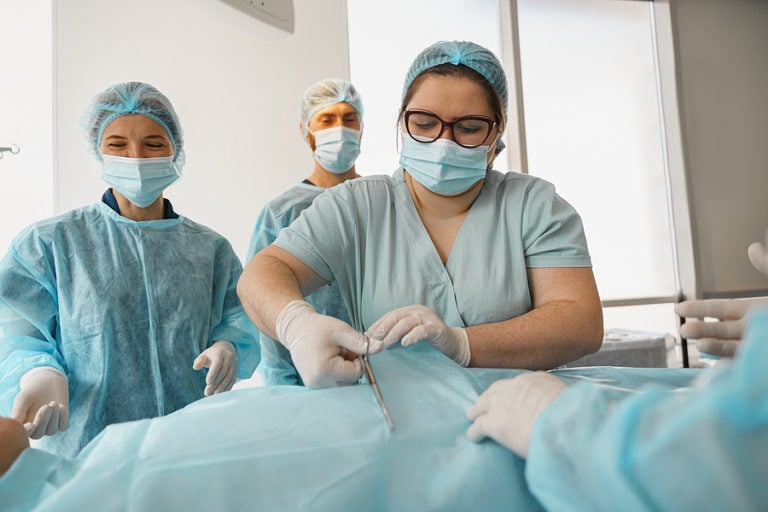 Why Do I Need an Oncology Nursing Certification?
Some employers require certification in oncology for employment. However, there are other reasons why nurses choose to become certified. Certification demonstrates a high level of competence in the field, which can result in a higher level of trust between the nurse and patients. Certification may also help nurses climb the career ladder, as it signifies that the nurse is highly experienced in the field of oncology. Additionally, some employers may offer salary differential for those who hold a certification.
Where Can I Get an Oncology Nursing Certification?
There are several organizations that offer certification to nurses in oncology. In fact, some offer even more specialized certification in the field, such as in pediatric oncology.
Oncology Nursing Certification Corporation (ONCC)
Certificate Name: Oncology Certified Nurse, Certified Pediatric Hematology-Oncology Nurse, Certified Breast Care Nurse, Blood & Marrow Transplant Certified Nurse, Advanced Oncology Certified Nurse Practitioner, Advanced Oncology Certified Clinical Nurse Specialist, Certified Pediatric Oncology Nurse, Advanced Oncology Certified Nurse
Credential Awarded: OCN, CPHON, CBCN, BMTCN, AOCNP, AOCNS, CPON, AOCN
Cost: $296 (members), $416 (non-members), $225 (members 65+), $315 (non-members 65+)
Certification Requirements & Eligibility
Certification requirements vary depending on the type of certification (i.e., pediatric oncology, advanced oncology CNS, etc.). The requirements for an oncology certified nurse, for example, include:
Hold a current, unencumbered RN license in the U.S.
Have a minimum of two years of experience as an RN (within four years of application)
Have had a minimum of 2,000 hours of adult oncology nursing practice within four years of application
Have completed a minimum of 10 contact hours of continuing education in oncology in the last three years of application
Oncology Nursing Society (ONS)
Certificate Name: Chemotherapy Immunotherapy Certificate
Credential Awarded: ONS Provider, ONCC Certificate
Cost: $219 (members) $299 (non-members)
Certification Requirements & Eligibility
Nurses looking to become certified in chemotherapy/immunotherapy must:
Administer chemotherapy at least once a month
Have been administering chemotherapy for at least 1 year prior to the application
See All Nursing Certifications