Trauma Nurse Certification
Trauma nurses are a special breed of nurses. They must always be on their toes and expect the unexpected, because anything and everything can roll into the ER at any time. Because trauma patients are so varied and require specific care, specialized training is required for trauma nurses to be able to care for such a diverse patient population.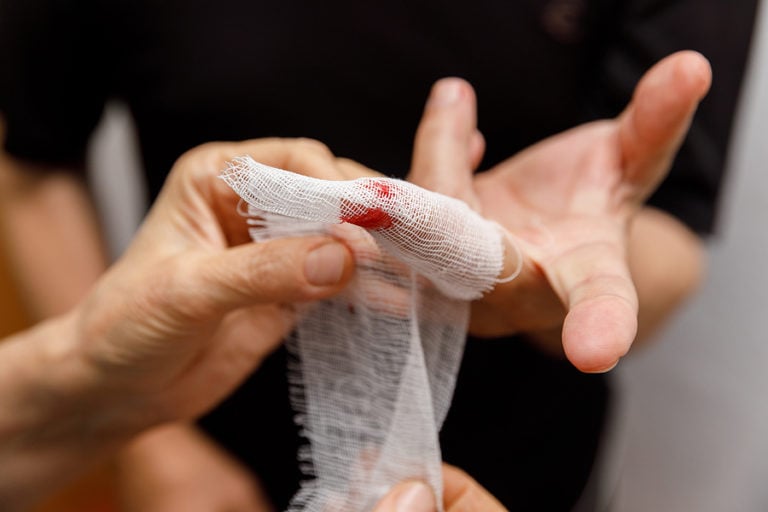 Why Do I Need a Trauma Nurse Certification?
Caring for trauma patients requires highly specialized care. One of the main things trauma nurses need to know is how to help stabilize patients based on their traumatic injury. Because traumatic injuries can fall anywhere on the spectrum, from minor to critical, nurses need to know what to do when patients present to the ER.
Other than building skills on how to care for trauma patients, certification is usually required by the employer. Additionally, certification means the nurse is highly qualified to care for acutely ill or injured patients.
Where Can I Get a Trauma Nurse Certification?
There are several organizations that offer trauma nursing certifications. Some also offer more specialized trauma certification, such as in-flight nursing. Below are some of these organizations:
Board of Certification for Emergency Nursing (BCEN)
Certificate Name: Trauma Certified Registered Nurse, Certified Flight Registered Nurse, Certified Emergency Nurse, Certified Transport Registered Nurse
Credential Awarded: TCRN, CFRN, CEN, CTRN
Cost: Initial exam fee: $370. Fee for retired emergency RNs: $75. Society of Trauma Nurses members: $230. Nurses can even purchase vouchers to save on cost. More information can be found here.
Certification Requirements & Eligibility
Requirements for certification include:
A current, unrestricted RN license or nursing certificate
A minimum of two years in the specialty area is recommended (but not required)
Emergency Nurses Association (ENA)
Certificate Name: TNCC Provider
Credential Awarded: TNCC Provider
Cost: Not listed – applicants may contact directors near their location for details.
Certification Requirements & Eligibility
Requirements for certification through TNCC include the following:
Must possess an unrestricted, current RN license
LPNs/LVNs/paramedics are also eligible to attend the courses, but may only be granted contact hours (not verification)
See All Nursing Certifications