Pediatric Nurse Practitioner Certification
Pediatric nursing is a challenging yet rewarding nursing specialty. Children are not just "little adults"- they have different disease processes that require skill and knowledge by providers as well as nurses. Their clinical presentation differs from adults, and the approach to caring for a child is much different than an adult. Because it is a specialized field, acquiring certification in pediatrics benefits both the nurse practitioner as well as patients and families.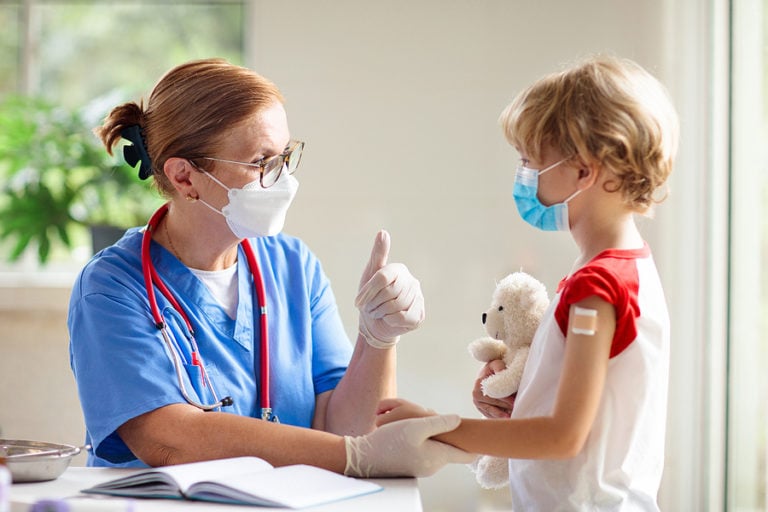 Why Do I Need a Pediatric Nurse Practitioner Certification?
Advanced practice nurses typically need certification to be licensed to practice in a state. In an MSN or DNP program, the NP student must first complete a series of core courses followed by courses in their specialty area (i.e., pediatrics). After completing the program, the NP graduate must sit for a certification exam to be licensed.
Additionally, advanced-practice RNs may choose to switch their specialty area and complete a post-master's degree program in order to be certified in pediatrics. For example, an adult-gerontology NP may wish for a change of pace in his or her career and shift the focus to the pediatric population. To practice as a pediatric NP, he or she must become certified, sometimes via a post-master's certificate program.
Where Can I Get a Pediatric Nurse Practitioner Certification?
There are a few nationally recognized agencies that provide pediatric nurse practitioner certification. APRNs should verify with their state's board of nursing to ensure the agency meets state requirements for licensure.
Pediatric Nursing Certification Board (PNCB)
Certificate Name: Certified Pediatric Nurse Practitioner-Primary Care, Certified Pediatric Nurse Practitioner-Acute Care
Credential Awarded: CPNP-PC, CPNP-AC
Cost: $385, $600 for both primary and acute care exams
Certification Requirements & Eligibility
Requirements to sit for this exam include:
Current, unencumbered RN license
Completion of an MSN, DNP, or post-master's certificate program accredited by the ACEN or CCNE with a concentration in pediatric primary or acute care
Official transcripts sent from APRN program/school
Completion of a minimum of 500 (PNCB highly recommends 600) hours of supervised clinical practice in primary or acute care pediatrics
Completion of graduate-level courses in advanced physiology/pathophysiology, health assessment, and pharmacology
The American Nurses Credentialing Center (ANCC)
Certificate Name: Pediatric Primary Care Nurse Practitioner Certification-RENEWAL ONLY (initial certification retired as of 2019)
Credential Awarded: PPCNP-BC
Cost: Non-member $375, ANA member $275
Certification Requirements & Eligibility
Since initial certification has been retired, Pediatric NP certification is only available for renewal only. Renewal requirements include:
Completion of 75 clinical hours and one of the 8 renewal categories for the pediatric specialty within 5 years of the renewal application submission.
25 of the 75 clinical hours must me pharmacotherapeutics
Hold a current ANCC pediatric NP certification that is expiring within 12 months
Hold a current, active RN license
Pay applicable fees
See All Nursing Certifications