Medical-Surgical Nurse Certification
Medical-surgical nursing is sort of an umbrella specialty in nursing. Historically, medical-surgical nursing was the care of generalized medical patients with a variety of illnesses, as well as post-op care of general surgical patients. Now, medical-surgical nursing can include caring for patients with tracheostomies, chest tubes, strokes, and status-post amputations. Because the patient population that medical-surgical nurses care for is so broad, some may choose to become certified to help gain knowledge in an array of disease processes.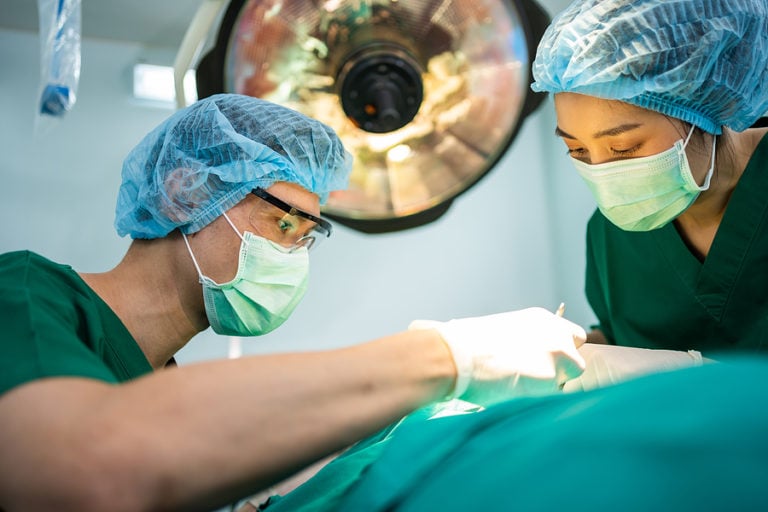 Why Do I Need a Medical-Surgical Nurse Certification?
For the most part, certification in medical-surgical nursing is not required by employers. However, those who do attain certification may have an advantage when seeking a position as a med-surg nurse. Certification demonstrates that the nurse has a high level of knowledge and expertise in the field and can serve as a resource and leader to others. Moreover, certification allows for patients to build trust with nurses who are certified.
Where Can I Get a Medical-Surgical Nurse Certification?
There are two organizations that offer medical-surgical certification. They are as follows:
The American Nurses Credentialing Center (ANCC)
Certificate Name: Medical-Surgical Nursing Certification
Credential Awarded: RN-BC
Cost: Non-Member: $395, American Nurses Association member: $270
Certification Requirements & Eligibility
Requirements for initial certification through ANCC include:
Hold a current, active RN license
Have worked the equivalent of two years full-time as an RN
Have had a minimum of 2,000 hours of medical-surgical experience as an RN within the last three years
Have completed 30 continuing education courses in medical-surgical nursing within the previous three years
Medical-Surgical Nursing Certification Board (MSNCB)
Certificate Name: Certified Medical-Surgical Registered Nurse
Credential Awarded: CMSRN
Cost: $375, AMSN members: $255
Certification Requirements & Eligibility
Eligibility for initial certification through MSNCB include the following criteria:
Have a current RN license
Have practiced at least 2 years as an RN in a medical-surgical setting
Have completed 2,000 hours of practice within the previous three years
See All Nursing Certifications