Neonatal Nurse Certification
Neonatal nurses and nurse practitioners specialize in the care of acutely, and sometimes critically ill newborns. They can work in labor and delivery departments, neonatal ICUs, or other types of acute care settings. They manage neonates who may be premature, have a congenital disorder, are fighting infections, or who may have malformations that affect overall health and development. Of all the nursing specialties, neonatal nursing is one of the most highly specialized areas to get into.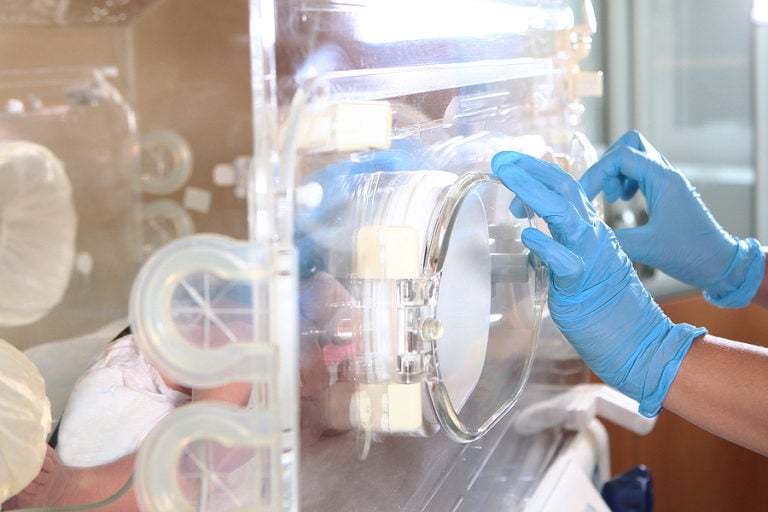 Why Do I Need a Neonatal Nurse Certification?
Neonates are not just tiny adults. They have different physiology, unique health conditions, and can't fight illness and infection as well as most adults. Neonatal nurses must have very specific training not only in the care of newborns, but in the pathophysiology and disease processes that are specific to neonates. Training in the proper assessment of neonates is also crucial. Therefore, certification serves as a direct reflection of the nurse's training in neonatology.
Additionally, some employers require certification in order to work in NICUs, ERs, and other neonatal specialty areas. Neonatal nurse practitioners may also be required to be certified in order to be licensed (depending on the state).
Where Can I Get a Neonatal Nurse Certification?
There are a few places where nurses can obtain certification in this specialty:
The American Association of Critical Care Nurses (AACN)
Certificate Name: Critical Care RN (Neonatal), Critical Care RN Knowledge Professional (Neonatal), Acute Care Clinical Nurse Specialist (Neonatal)
Credential Awarded: CCRN (Neonatal), CCRN-K (Neonatal), ACCNS-N
Cost: CCRN: AACN Members $239. Non-Members $344
ACCNS-N: AACN Members $255. Non-Members $360
Certification Requirements & Eligibility
Requirements for certification depends on which certification is desired. For example, the requirements to sit for the general CCRN certification exam include:
A current, unencumbered RN or APRN license
Have practiced a minimum of 1,750 hours as an RN or APRN in the direct care of critically or acutely ill neonates within the previous two years. 875 of those hours must have been in the most recent year prior to application. Or,
Practice as an RN or APRN for a minimum of five years, and have worked a minimum of 2,000 hours in the direct care of critically ill neonates. 144 of those hours must have been in the preceding year prior to application.
National Certification Corporation (NCC)
Certificate Name: Neonatal Intensive Care Nursing, Inpatient Obstetric Nursing, Maternal Newborn Nursing, Low Risk Neonatal Nursing, Neonatal Nurse Practitioner
Credential Awarded: RNC-NIC, RNC-OB, RNC-MNN, RNC-LRN, NNP-BC
Cost: $325
Certification Requirements & Eligibility
The requirements for certification through NCC include the following criteria (NP certification requirements can be found here):
Current RN license
A minimum of 24 months specialty experience as an RN (2,000 hours). This can be in direct patient care, administration, or research
Practice time and hours must be met
See All Nursing Certifications