Clinical Nurse Specialist Certification
Clinical nurse specialists are advanced-practice nurses who have more of a nursing theory-based focus, and tend to gravitate towards education, research, and consulting.  They are mentors and patient advocates in their chosen specialty and help create change on a higher level by creating policies and procedures on current evidenced-based research.
As advanced-level providers, they are prepared at a master's or doctoral degree or have completed a post-master's certificate program in their specialty.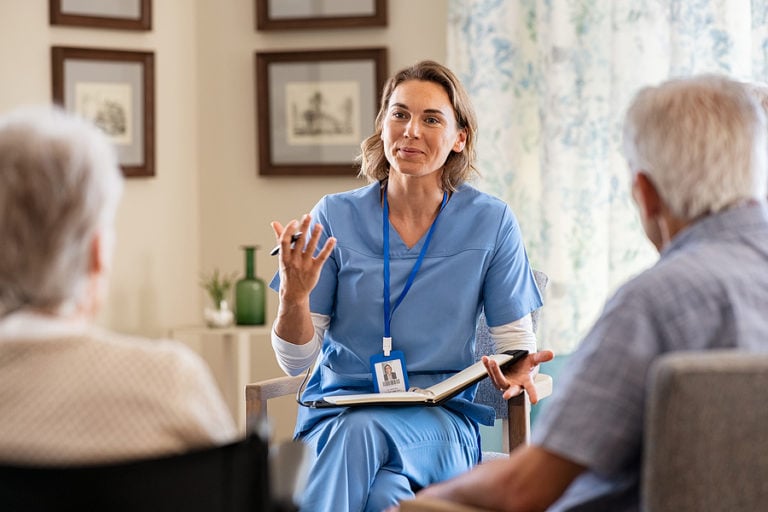 Why Do I Need a Clinical Nurse Specialist Certification?
Becoming certified as a CNS demonstrates that the nurse is considered an "expert" in his or her specialty area. It shows a high level of competence and clinical knowledge. Certification may also be required for licensure as an APRN depending on the state of residence. Nurses should always determine licensing requirements specific to their state.
Where Can I Get a Clinical Nurse Specialist Certification?
There are several organizations that offer CNS certification, and are listed below:
The American Nurses Credentialing Center (ANCC)
Certificate Name: Adult-Gerontology Clinical Nurse Specialist
Credential Awarded: AGCNS-BC
Cost: Non-Member: $395, ANA Members: $295, GAPNA member: $340, NACNS member: $340
Certification Requirements & Eligibility
To become certified as an adult-gerontology CNS, applicants must meet the following requirements:
Have a current, unencumbered RN license
Hold a master's, post-graduate, or doctoral degree from an accredited CNS program
Must have had a minimum of 500 supervised clinical hours in a CNS role
Must have completed an advanced physiology/ pathophysiology, advanced pharmacology, and an advanced health assessment course
Please note: The ANCC has retired initial certification for the following CNS specialties: Adult Health, Adult Psychiatric-Mental Health (adult and child/adolescent), Advanced Diabetes Management (entirely retired, no renewal offered), CNS Core Certification, Gerontology, Pediatric, and Public Community Health.
The American Association of Critical Care Nurses (AACN)
Certificate Name: Acute Care Clinical Nurse Specialist-Adult-Gerontology, Acute Care Clinical Nurse Specialist-Pediatric, Acute Care Clinical Nurse Specialist- Neonatal
Credential Awarded: ACCNA-AG, ACCNS-P, ACCNS-N
Cost: The cost is the same for each certification offered: Non-AACN members $360, and $255 for AACN members
Certification Requirements & Eligibility
The certification requirements may vary depending on which specialty the nurse is focusing on. The requirements for the Adult-Gerontology CNS certification include:
Hold a current, active, unrestricted RN license
Have completed a graduate-level CNS program through an accredited educational institution
Must have completed a minimum of 500 faculty-supervised clinical hours in an adult-gerontology CNS role
See All Nursing Certifications