Nurse coaching is currently exploding, and I see no end to how those roles will evolve over time.
Some nurses take the road less traveled and so goes the story of Keith Carlson. With over two decades of nursing experience, Carlson was pushing the boundaries of "usual" nursing as an entrepreneur and leading the profession in the world of podcasting. As a certified nurse coach, Carlson has dedicated his career at Nurse Keith Coaching to help nurses find their pathway to happiness and fulfillment in the profession and in their lives. Read more about Carlson's journey and his contemplations on the Year of the Nurse.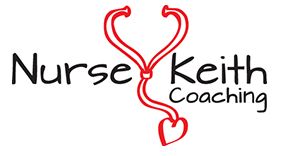 What is it that you do in your current role as a nurse?
I'm a holistic career coach for nurses, award-winning nurse blogger, writer, podcaster, speaker, and author. With two decades of nursing experience, I understand the issues faced by 21st-century nurses. My podcast, The Nurse Keith Show, offers inspiration and practical support to nurses seeking to create meaningful lives and careers. My message of savvy career management reaches nurses on six continents.
Tell us about your journey.
I've always been somewhat of a maverick and tend to do things my own way. When I finished nursing school in 1996, I went against the grain and avoided acute care and med-surg nursing like the plague, opting instead for home health and community nursing, and I never looked back. I was one of the first nurse bloggers (I launched it in 2005 and it's still going); I was also one of the first nurse podcasters in the world. And when the AHNCC launched the Board-Certified Nurse Coach designation, I was one of the first 100 nurses to earn that designation.
Donna Cardillo has been one of my mentors, as have Linda Bark of The Wisdom of the Whole Coaching Academy, Barbie Dossey (my Santa Fe neighbor) of the International Nurse Coach Association (INCA), and Dr. Renee Thompson of The Healthy Workforce Institute.
One challenge of being self-employed is having to consistently generate my own income. I also find that many nursing organizations and associations do not offer compensation for speakers, which is frustrating when one wants to earn a living speaking from the stage; that feels like an exploitative practice, especially for large organizations with many resources.
It's 10 years in the future, where do you see this role taking you or where do you envision the expansion of your area of specialty?
Nurse coaching is currently exploding, and I see no end to how those roles will evolve over time. I envision nurse coaches working in every aspect of healthcare and hopefully gaining the ability to bill insurance once the insurers recognize the true value of nurse-centric prevention.
What advice would you give to prospective nurses about the field of nursing, considering your unique career path?
Nursing is a simultaneously wonderful and troubled profession. We're grossly infected with bullying, incivility, and aberrant behavior, and too many nurses turn on one another rather than offering support.
I see a great deal of "groupthink" in nursing, and I encourage new nurses to think for themselves. The old adage that med-surg is a do-or-die aspect of a new nursing career must change since there simply aren't enough acute care jobs to go around for every new grad. I recommend new nurses enter the field, gain experience wherever they can, and create a career that holds meaning for them personally.
We need new nurse leaders who think outside the narrow boxes and silos we put ourselves in. New nurses should consider how to develop and maximize their leadership skills.
I also recommend the development of so-called "soft" skills like emotional, relational, and behavioral intelligence, as well as communication, listening, motivational interviewing, etc.
Nurses need to recognize the value of lifelong networking, building a robust professional network, and creating a powerful personal/professional brand.
I also want novice nurses to know that nurse entrepreneurship is exploding in the 21st century and the sky's the limit in terms of what a nurse can accomplish.
I urge nurses to become involved politically, to keep their eyes on salient state and national legislation that they'd like to lobby for and to consider running for local, state, or national office. Physicians and other groups often try to dilute Nurse Practice Acts around the country and nurses must truly defend their own scope of practice. Only 2 current members of Congress are nurses, and we need nurses to infiltrate every branch of state and national government. There are many physicians in positions of power of influence and we need more nurses to follow their example.
Lastly, "real" nurses don't just work in hospitals.
I see a great deal of "groupthink" in nursing, and I encourage new nurses to think for themselves.
How would you describe the significance of "The Year of the Nurse" for our profession?
The YOTN is significant if it moves beyond the usual lip service of Nurses Week. We don't need more monogrammed coffee mugs and tote bags; we need recognition, praise, and a place at the table. As they say, if you're not seated at the table you'll end up on the menu, and nurses must be more public, outspoken, and clear in their individual and collective mission and values.
The YOTN is a golden opportunity delivered on a silver platter for nurses to have a giant megaphone to be heard and recognized. Unity among nurses and a strong voice of collective and individual self-advocacy are essential tools to elevating the profession. We can't sit back and allow others to dictate who we are and how and when we're heard; we have to advocate for ourselves, our patients, and our profession.